Demystifying the Mysteries of an Old Battle—why are all School Toppers Flocking to BITS Pilani?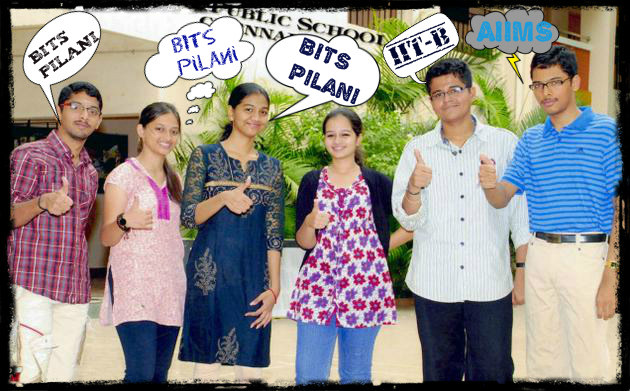 The battle of supremacy between IITs and BITS-Pilani dates back to days they were founded. Despite their equal contribution in shaping up the modern image of the country, both have drawn long debated comparisons at one point or another.
According to official data revealed recently, most engineering aspirants in India have chosen BITS Pilani for their degree program in engineering over IITs. There is no doubt that IITs are the foundation of endless growth in India but the emergence of world-class engineering institutions, such as BITS Pilani, in the country have helped students make a second choice. IITs' gradual decline in fame due to poor faculty and old-fashioned style of teaching made students try other options that are equally good.
The number of class XII Boards toppers who joined BITS Pilani in the year 2010 was 21, which rose to 22 in the year 2011. BITS Pilani had made a record in 2007 with 30 class XII Boards toppers entering the institution through direct admission.
After carefully analyzing the above data, we can see that the interest of engineering students for BITS Pilani has grown with each passing year.
But what is it really that attracts engineering aspirants to BITS Pilani?
We have compiled a list of a few reasons that make engineering aspirants choose BITS Pilani over IITs. Let's read about them in detail:

1.   Attendance
Unlike most institutions in India including IITs, BITS Pilani has no 'compulsory attendance' feature for its students. This means that its students will not be barred from taking examination in case there attendance is not good. BITS Pilani believes in the fact that Rules and Regulations should not give the push to excel in academics. The push should come from one's own sincerity.
2.   Academic Flexibility and Dual Degree Program
BITS Pilani allows students to pursue both science and engineering at a time. Students are given freedom to take admission any campus of their choice based on their scores in BITSAT. BITS Pilani has many popular subject combinations such as CS with Maths or EEE with ENI or Mech., and Physics with Economics, etc. Under dual program, students can have a B.E. with an Msc.
3.   Merit Based Admission
It is the only institution in India today that gives admission on the basis of merit. Even when the entire country was on the fire to implement reservations in our education system, BITS Pilani took a bold stand and did not allow implementation of reservation in its campus at any cost.
4.   Leadership Qualities
Students at BITS Pilani are believed to have better management leadership qualities than students of IITs.
5.   Based on MIT System
The university of BITS Pilani in India is entirely based on MIT or Massachusetts Institutes of Technology system. Hence, it is better than IITs in aspects like faculty, consultancy, curriculum, delivery system, placements, Industry interface, cost of education, happiness index, Projects, and Patents etc.
6.   Recognized by Business Today
In the year 2004, Business Today included BITS Pilani as the only institution in the Top 20 Wired Organizations of Asia.
7.   Direct Admission
BITs Pilani's direct admission program for board toppers of all states and centeral boards into any program of their choice makes it even more popular among students.
The Undisputed—To Find the Real Truth behind IITs and BITS Disputed Dominance.
BITS Pilani scores over the new IITs.
The War of Money at IITs and BITS
Is BITSAT more competitive than IIT-JEE?
To help us bring you breaking news and Informative Articles please subscribe to our blog!
This post was published by Rakesh Singh, The product head at askIITians and an IIT- Delhi and IIM-Kozhikode alumni.
How does this post make you feel?