Shortage of 36.5 % faculty in IITs, but Smiti Irani has Answers for All!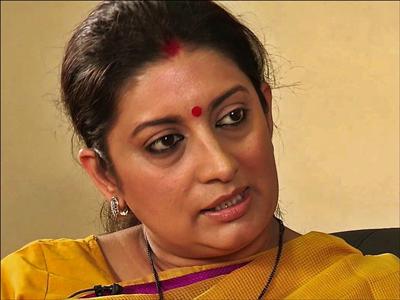 On Monday, the central government said 36.5 % and 40.8 % of teaching positions were vacant in the nation's 16 IITs and 30 NITs respectively.
Smriti Irani, the Human Resource Development Minister said, "There are 36.5 % and 40.8 % vacancy in teaching positions in 16 Indian Institutes of Technology (IITs) and 30 National Institutes of Technology (NITs) respectively".
In a written reply in the Rajya Sabha, Smriti Iani said, "The reasons for faculty shortage are due to resignation, retirement, increase in students' intake and the non-availability of qualified candidates for taking up teaching assignments".
She said these institutions have been taking various initiatives so to "attract outstanding candidates for faculty positions".
She pointed, "Some of these measures include year- round open advertisements, invitation to alumni, holding of selection committee meetings through video conferencing, advertisements in international journals, scientists and faculty to reach out to potential candidates, outstanding young faculty awards."
She added that as regards to the NITs, these institutions are engaging contract and adjunct staff as well as using the online mode of teaching to overcome these shortages.
"Also, the faculty in NITs has now been given pay parity with faculty in IITs with a view to attract quality faculty" she said.
She said that the ministry of home affairs has "reduced the salary limit for employment visa to foreign faculty from $25,000 to $14,000", with a view to make it possible for foreign faculty to join the institutes.
Open letter for changes in the rules and regulation systems in NITs
Disturbed by Smriti Irani's Decision, IITian Files Online Petiton: Country Shows Support!
Smriti Irani lists IITs, IIMs in Every State! Where are We Heading To?
As private universities beat IITs in quantity of research papers, what say Ms.Irani?
HRD Minister Plans Retreat with IIT Directors in Meeting 
Why is Smriti Irani's Proposal to Set up New IITs in The country a Bane in Disguise?
"Do you agree with Smriti Irani's decision to set up even more new IITs"- Readers and their Interesting Opinions in our First Poll Results!
Letter to Smriti Irani: Madam, some open ideas for you!
Time Out Ms. Smriti Irani, Now Hear Our Say!
How does this post make you feel?