Smriti Irani lists IITs, IIMs in Every State! Where are We Heading To?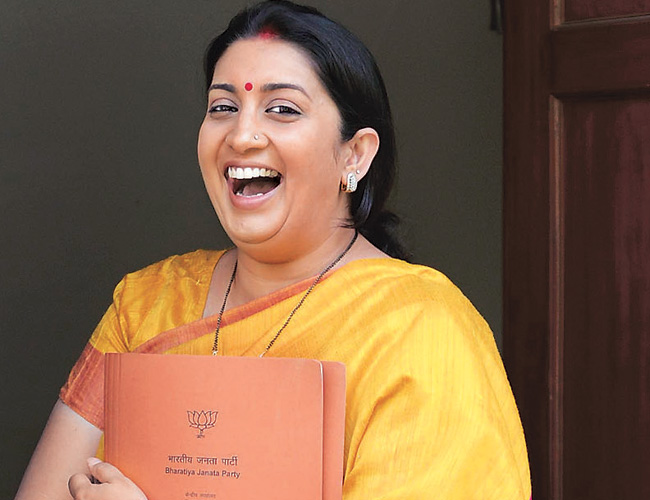 IITs and IIMs are most esteemed institutes of our country. These are reputed mainly because of the difficulty in getting admission to these colleges. Thus, in effect, only the cream of the cream go into these and come out as learned professionals. By increasing their count, we will only dilute their brand value and pour water on the hard work put in by the previous graduates and post graduates in securing degrees from these prestigious institutions. Our IIT and IIM colleges, which existed as islands of brilliance, will now be opened in all the states. The expansion that began during UPA- 1, will be taken forward as the NDA government has fast- tracked its poll promise by including it in the President's address.
Newly appointed HRD minister, Smriti Irani, has already listed infrastructure requirements for new IITs and other institutions, as an agenda item for her meeting with state secretaries of higher and technical education on June 17, 2014.
Setting up an IIT on an average costs Rs.1,750 crore and an IIM and central university need Rs.1,000 crore each. The amount quoted here excludes the cost of land, which the state governments have to acquire and hand over to the central government free. Thus, massive spending on technical education can be expected in the next and subsequent budgets of the government. Not just this, but there will be further cost escalation by the time projects get underway. So it remains to be seen if the first budget of the government will provide for new IITs and IIMs in one go, or take up a few states each year.
With 16 IITs already in place, in the next few years we will see more coming up in states like J&K, Seemandhra, Haryana, Goa, Kerala, Karnataka, Chhattisgarh, and north- eastern states. What remains to be seen is, if there will be IIT in each north- eastern states, or would these states be clubbed together. Past experience of central universities in north- east has shown that, attracting faculty and students here, is an uphill charge.
The 16 IITs in operation are in Delhi, Mumbai, Kanpur, Chennai, Kharagpur, Guwahati, Hyderabad, Roorkee, Patna, Ropar, Bhubaneswar, Jodhpur, Indore, Gandhinagar, Mandi, and Varanasi. PM Narendra Modi's constituency Varanasi already boasts of an IIT. Well, in fact, UP has two IITs and an IIM.
The new IIMs are planned to come up in Delhi, J&K, Himachal Pradesh, Goa, Punjab, Seemandhra, Maharashtra, Telangana, Odisha, and north- eastern states other than Meghalaya.
As of now, there are 13 IIMs in Ahmedabad, Bangalore, Kolkata, Lucknow, Kozhikode, Indore, Shillong, Raipur, Rohtak, Ranchi, Kashipur, Tiruchirappalli, and Udaipur.
As private universities beat IITs in quantity of research papers, what say Ms.Irani?
HRD Minister Plans Retreat with IIT Directors in Meeting 
Why is Smriti Irani's Proposal to Set up New IITs in The country a Bane in Disguise?
"Do you agree with Smriti Irani's decision to set up even more new IITs"- Readers and their Interesting Opinions in our First Poll Results!
How does this post make you feel?