Letter to Smriti Irani: Madam, some open ideas for you!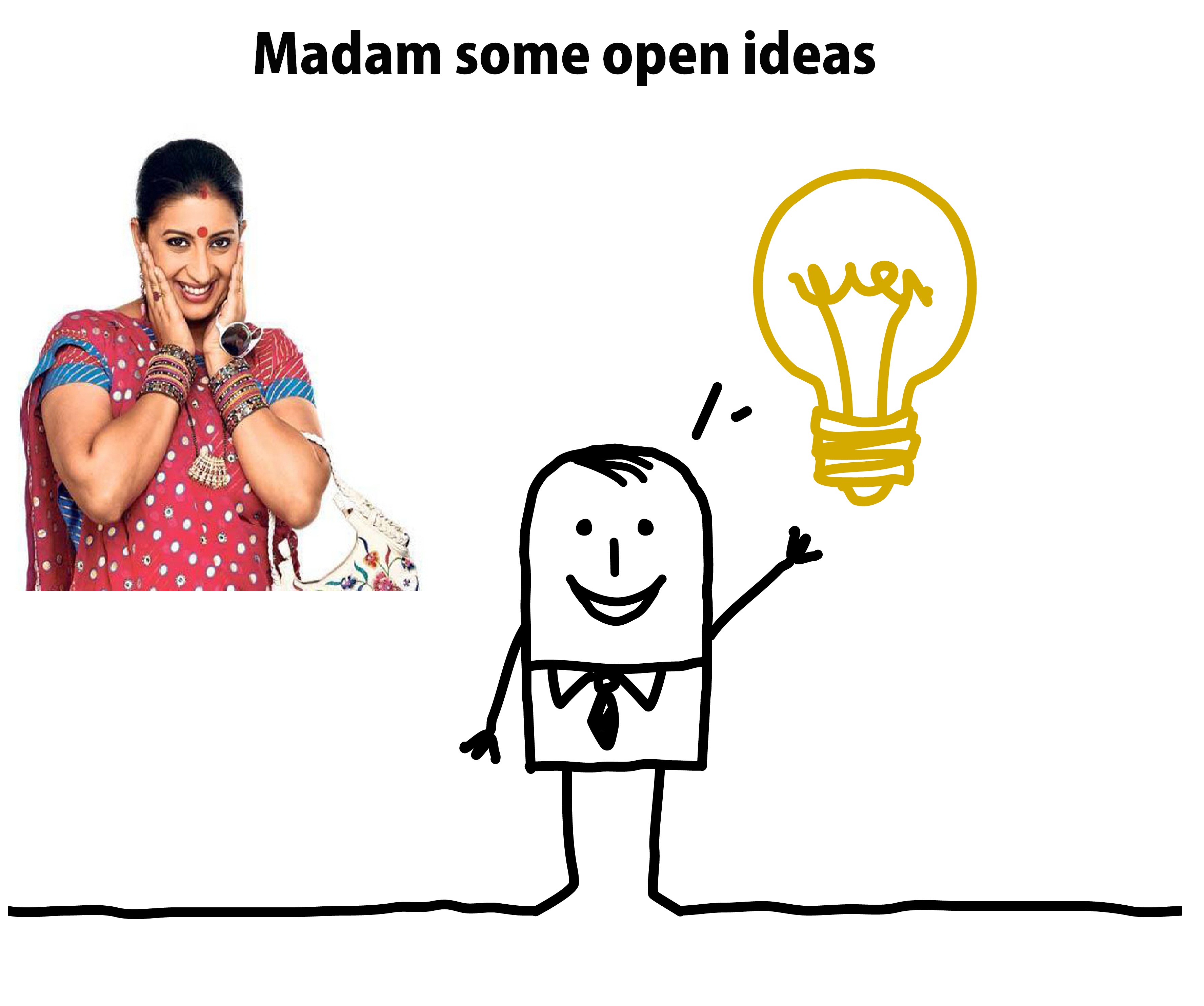 The following letter is a version of the letter written by Anu Aga, a Rajya Sabha MP and the Chairperson of Thermax, Ashish Dhawan, the Founder of Ashoka University and Amit Chandra, the Board Member of Akanksha Foundation to Ms. Smriti Irani, the newly appointed HRD Ministerof the nation.
Dear HRD minister,
First of all we extend you congratulations on BJP's victory in the general elections. Now we eagerly await the measures that your government will take to drive socio- economic prosperity for the nation. As the government prepares for such measures, it's important to note that for any growth model to be successful, we need an educated and skilled population. And, that's why PM Narendra Modi placed skills at the head of his 'skill, scale and speed' formula to transform India.
As you undertake your newly assigned duties, we take this opportunity to share our perspective on five big reforms, which could transform India's education system from a mediocre to a world-class system.
Firstly, our education system currently suffers from an apparent 'Licence Raj'', which restricts entry and operation of private players. Not just that, even policies such as RTE neglect that private schools are a large part of the education ecosystem (by this time 40 % of school students and 60 % of college students are enrolled in private institutes). These norms have led to the shutdown of a large number of affordable private schools that serve low- income students. Our government must deregulate school education, and treat government and private schools as equal partners in solving India's education crisis.
Secondly, it is important not only to invest more in education but to do so more strategically. The central government should invest more resources in teacher education and their growth, principal training, and ICT in education and assessments. It's also critical for the ministry of human resource development to rework its RFD, Results Framework Document, to include student learning outcomes. Additionally, a portion of the budget allocation to states should be contingent upon the adoption of progressive education policies, and improvement of outcomes. There's an opportunity to create version 2.0 of the central education budget, which shifts focus from inputs and outlays to outcomes and influence, while holding states accountable.
Thirdly, improve quality standards through nationwide assessments. Assessments need to be at the core of any planning exercise for improving India's education system. The government should introduce state-wide learning assessments that are undertaken at regular periods during a child's school journey, which can also contribute to remediation and improvement in teaching. Additionally, a school rating system should be instituted to set targets for school level enhancements. The National Achievement Survey, NAS, should be revamped such that it becomes a barometer for student learning and the genuine benchmark for state performance.
Modi's government in Gujarat has already taken a lead in this regard with the Gunotsav program, an accountability framework for quality of primary education that includes learning outcomes of children as well as co-scholastic activities, optimal use of financial resources, and community participation. Gunotsav, can thus be can be replicated in other states.
Fourthly, equip the school principals to become efficient school leaders. Prodigious leaders make great foundations, in every sphere of life. In schools, principals are the highest point of leverage, but yet their role is often restricted to administrative roles. There is a need to reimagine the role of the principal— as an instructional forerunner, rather than an administrator. Furthermore, we need to institute stricter guidelines for recruitment of school leaders, which prioritise merit over seniority. The state of Gujarat has again taken the lead here, by establishing the headmaster eligibility test for selection of its principals. On the similar line, the government should set up centres for school leadership in every state, and mandate induction as well as ongoing training for all principals.
And finally, improve teacher quality for better learning outcomes. It's unfortunate that teaching today does not attract the best talent. What we need is public awareness campaigns in India, which are able to effectively project teaching as a rewarding and meaningful profession. We need Centres of Excellence to be created for teacher education in prestigious universities across the country. Our Teacher Education Institutes, TEI, capacity is extremely fragmented with over 11 lakh seats in 14, 000 TEIs. A greater chunk of this capacity is of poor quality, which has been created through non- transparent and poorly formulated TEI recognition measures. Government should build and scale high-quality institutes at top 10 central universities and strengthen SCERTs and DIETs.
According to us, every child in India deserves excellent education. Also, we believe that given the vastness and diversity of our country, we can only succeed thorough experimentation and analysis, and not with a mere adoption of predefined instructions. Our country needs bold reforms, and focused implementation with clear targets, for learning outcomes to achieve this goal.
Our emerging market peers— China, Brazil, and Poland among others, have made education reform a priority as they recognise it as the surest path to sustained economic progress. In the run- up to elections we circulated a letter signed by leading citizens like Cyrus Mistry, Anand Mahindra, Kumar Birla, Gurcharan Das, and 30 others, which highlighted the need for prioritising education in the policy agenda and suggested reforms. What remains to be thought about is that the future of 240 million children is at stake, so as concerned citizens, we urge your attention to these bold steps that can truly improve their lives.
Thank you.
Smriti Irani lists IITs, IIMs in Every State! Where are We Heading To?
As private universities beat IITs in quantity of research papers, what say Ms.Irani?
HRD Minister Plans Retreat with IIT Directors in Meeting 
Why is Smriti Irani's Proposal to Set up New IITs in The country a Bane in Disguise?
"Do you agree with Smriti Irani's decision to set up even more new IITs"- Readers and their Interesting Opinions in our First Poll Results!
How does this post make you feel?