The Fair Game of Taking Admission in IITs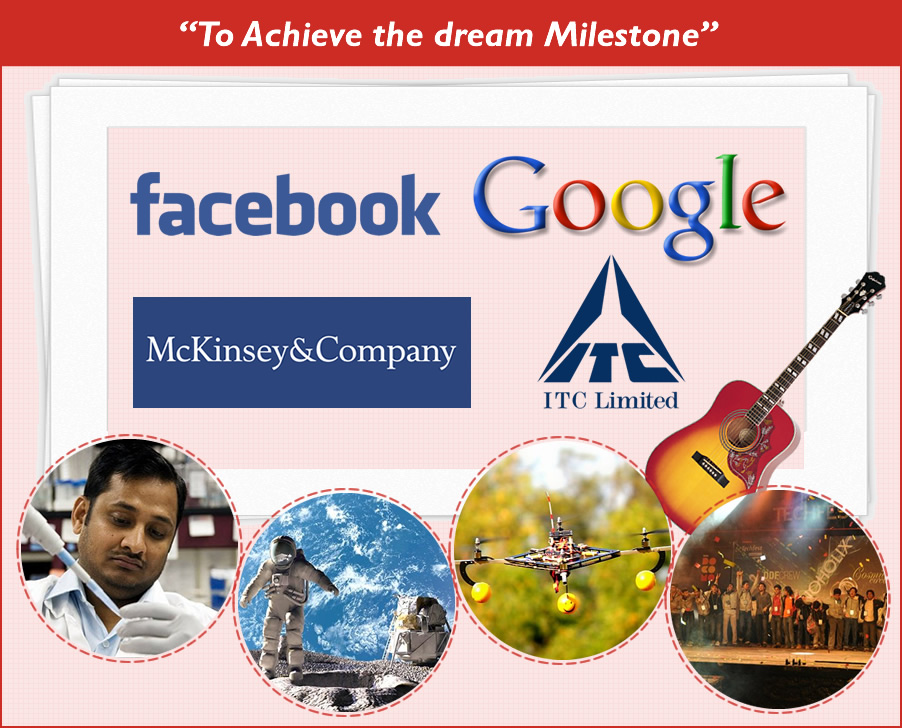 The undisputed reputation of Indian Institute of Technology (IITs) goes beyond borders and to prove it we have a study, conducted in 2004, that states that over 70% of the companies in Silicon Valley are run by Indian engineers, mostly from IITs. In fact, we don't have to go too far to acknowledge the dominance created by IITians in the industrial world. Even in India, most recognized industries are anchored by the leaders who have honed their skills in IITs.
Union Minister Jairam Ramesh, ITC Chief Y C Deveshwar, Nandan Nilekani Co Founder and ex CEO of Infosys, and N R Narayana Murty, Co Founder and Former Chairman Infosys are few good examples.
However, over a period of time, the emergence of IITs including those established in 2008, has left engineering aspirants with a difficult decision to make in academics. With a string of endless features and courses offered by IITs in India today, engineering aspirants are finding it tough to choose their best options.
This is not only resulting in an increase of underwhelming academic performances among IITians, but also leading the country to a very serious situation in coming future.
The only way to curb this issue is to provide all engineering aspirants with an unbiased platform from where they can view a clear and detailed picture of all important IIT features equally and, thereby, take a crucial step of life wisely.
This is why we've come up with a list of a few best IITs and their other key features that you must evaluate before taking admission in just any IIT of your choice. This will not only make your task of taking admission in IITs hassle free, but also improve chances of your professional success by manifold.
So, here we go—
IITs
Established
Highest Pay Package (2013)
Best Branch
         Why Join
IIT-Delhi
1961
Rs. 64.8 Lakhs (Average Pay Package Rs. 5.2 Lakh)
Mechanical Engineering

Besides just quality education, students of IIT-Delhi can enjoy an exceptional historic and modern culture.
For all considering some great professional opportunities may not have to try too hard as all major companies are located close to IIT-Delhi.
The capital also has outstanding airport connectivity to all major destinations across the world.
It is also an ideal hub for civil services preparation.
Students of IIT-Delhi can choose from a number of quality coaching options, as Delhi is one of the largest centers for coaching in Engineering and other subjects.

IIT-Bombay
1958
Rs. 80 Lakhs (Average Pay Package Rs. 7-12 Lakhs)
Computer Science and Electrical

The Bombay city is India's financial capital.
Being the financial capital of India, Bombay is also one of the largest industrial centers in India.
The Bombay city offers quality professional exposure.
It hosts the biggest IIT fest—Tech, Social & Cultural Fest.

IIT-Kanpur
1959
Rs. 1.20 Crore (Average Pay Package Rs. 7-12 Lakhs)
Computer Science

It has comparatively stronger academic culture than other IITs in India.
It has an even number grading system for students, which makes it easier for them to attain grade 10 unlike other IITs where achieving grade 10 is almost like a dream.

IIT-Kharagpur
1951
Rs. 93 Lakhs ( Average Pay Package Rs. 7-12 Lakhs)
Computer Science and Mechanical

IIT-Kharagpur is popular for its outstanding intra-college culture.
It is the first IIT to be established in India in 1951.
Besides its popular intra-college culture, IIT-Kharagpur also earns its reputation for striking a fine balance between academics and extra-curricular activities.

IIT-Madras
1959
Approx Rs. 92 Lakhs (Average Pay Package Rs. 7-12 Lakhs)
Computer Science and Mechanical

Once a part of adjoining Guindy National Park, IIT-Madras is surrounded by the most beautiful scenery.
The campus is not just surrounded by scenic beauty, but also by other reputed educational institutions.
IIT-Madras earns its reputation for unprecedented research opportunities provided to its students.

IIT-Guwahati
1994
Rs. 74.8 Lakhs ( Average Pay Package Rs. 7-12 Lakhs)
Computer Science

Very well located near the river Brahmaputra and scenic mountain ranges, IIT-Guwahati is unarguably the most naturally beautiful IIT campus in India today.
It is situated close to some of India's most famous hill stations.

IIT-Roorkee
1847
Rs. 1.54 Crore ( Average Pay Package Rs. 7-12 Lakhs)
Civil

IIT-Roorkee's Victorian architecture highly reflects its sophisticated educational culture and other milestones.
Being one of the oldest engineering colleges in India, IIT-Roorkee maintains a culture of high quality education.
All the aforementioned facts have been derived from authentic sources. You are most welcome to share your views and disagreement on anything discussed in this article.
You valued comments can help us improve.
This post was published by Nishant Sinha, co-founder of askIITians.
How does this post make you feel?