Does BITS Pilani hold the same status outside India?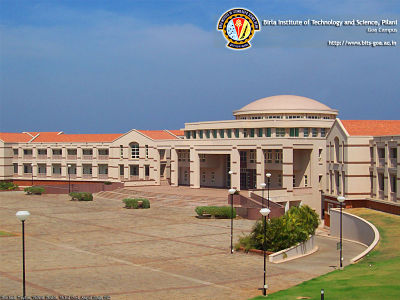 BITS Pilani is one of the top-notch engineering institutes of our country. If you are one of those associated with BITS i.e. if you have a BITSian tag, then you are one of those lucky ones who hold a position of great importance in the society. Majority of the engineering aspirants try aim at entering this elite institute. Hence, if you are lucky enough to have obtained the BITSian tag, then a bright future awaits you!
Now, that was the situation in India. But does BITS Pilani hold the same reputation outside India as well? Well, the precise answer to this is no. in India, you just say that you are a BITSian and people will turn back to see you! But, guys that's just in India. Outside India, you say you are a BITSian and people don't give a damn! But that does not mean that the BITS tag has no value outside India. The only difference is, that in India since BITS Pilani is one of the premier institutes, so people know about it. The case is obviously not the same abroad. Still, there are ways to leverage the reputation to your advantage.
You can always find Indians abroad who must have heard about the B-school. And, just in case they haven't, you can just mention "top private tech school in India". This line does it all! As after they get to know this they'll obviously verify it online and realize the importance.
Majority of the top-notch corporations also have BITSians working for them. Hence, they have a slight idea about the reputation of the institute. The crux of the matter is that only Indian origin recruiters will give importance to the BITS tag. So, now it depends on you whether you are able to utilize the reputation to your advantage or not!
he Undisputed—To Find the Real Truth behind IITs and BITS Disputed Dominance
BITS Pilani scores over the new IITs
Four Things That Make Students Choose BITS Pilani Over IITs
The Best Couple of BITS Pilani
Demystifying the Mysteries of an Old Battle—why are all School Toppers Flocking to BITS Pilani?
Facts on BITS Pilani That Will Impress You
This post was published by Alok Kumar Singh, askiitians
How does this post make you feel?