Union budget 2014-15 gives way to 5 new IITs, 5 IIMs and 4 AIIMS: A bright future or a Dark Hole?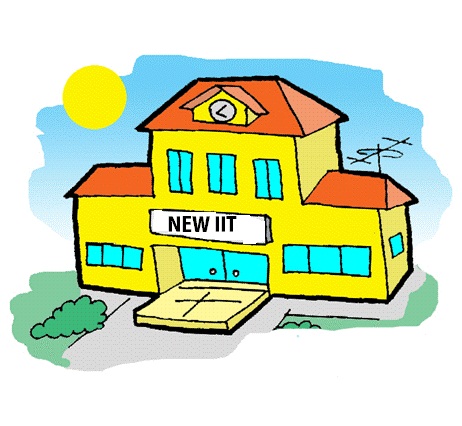 Arun Jaitley, the Finance Minister, in the union budget of 2014-2015 has proposed for 5 new IITs and 5 new IIMs for the country. As Prime Minister had already hinted about establishing new IITs and IIMs in his speech earlier, so it was expected to be announced in this budget. As per Modi, all the states in India will soon have its own IIT and IIM.
Millions of youngsters who had high expectations from the newly formed government regarding the reforms in educational sector can be a little relieved now. Along with establishing new IITs and IIMs, the Film and Television Institute of India, FTII Pune and SRFTI Kolkata are going to get the status of national importance as well. There is also a proposal to start 12 more government medical and dental colleges in the country.
The 4 new AIIMS will also be set up in Andhra, West Bengal, Purvanchal and Vidarbha. The budget of Rs.500 crore has been set aside for the same. 6 new AIIMS, which have started recently are already functional.
Below are the developments in Education sector-
Proposal to set up 5 new IIMs and 5 new IITs in the country
4 new AIIMS will be set up in Andhra, West Bengal, Purvanchal and Vidarbha
12 more Government Medical colleges will be built with dental facilities in them
FTII Pune and SRFTI Kolkata to get special status of national importance
100 crore budget to be fixed for the "Beti padhao- beti badhao" scheme.
The BJP's election manifesto talked of areas concerning e-learning, girl education, restructuring of UGC (University Grants Commission) into Higher Education Commission and setting up of National Multi- Skill Mission to name a few, in addition to others.
Open letter for changes in the rules and regulation systems in NITs
Disturbed by Smriti Irani's Decision, IITian Files Online Petiton: Country Shows Support!
Smriti Irani lists IITs, IIMs in Every State! Where are We Heading To?
As private universities beat IITs in quantity of research papers, what say Ms.Irani?
HRD Minister Plans Retreat with IIT Directors in Meeting 
Why is Smriti Irani's Proposal to Set up New IITs in The country a Bane in Disguise?
"Do you agree with Smriti Irani's decision to set up even more new IITs"- Readers and their Interesting Opinions in our First Poll Results!
Letter to Smriti Irani: Madam, some open ideas for you!
Time Out Ms. Smriti Irani, Now Hear Our Say!
How does this post make you feel?