Suicide cases on the rise: This time it's an IAS aspirant & IIT-KGP Alumni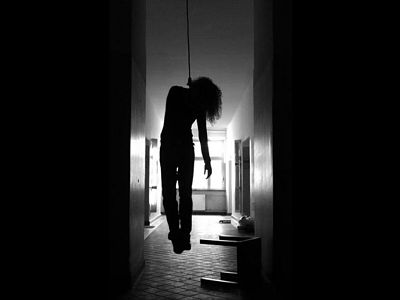 Are these national level entrances actually serving their true purpose? Are the higher studies actually brightening our future or are they forcing the budding aspirants to end their lives? One is forced to think like this on seeing the rising number of suicide cases majority of which include students in the age group of 18-30.
In a recent incident, a 29 year old girl committed suicide by choking herself to death with the help of her dupatta at her place in Purnendu Nagar.An IIT-Kharagpur graduate, SuchitaKumari took this extreme step on Wednesday night.The girl was an IAS aspirant and had taken the UPSC examination thrice. Unfortunately she could not qualify the mains and her depression over it is known to be the reason behind her extreme step.
The victim's father,HarendraJha who is a retired bank manager told the police officials that everything was fine till Wednesday night. All of them took their dinner together and she was normal at that time. After that she went into her room.
On Thursday morning, her father knocked at the door but when she didn't open it, they called the police. The door was closed from inside and the police officials had to break it.
Patna SSP Manu Maharaajtold that the girl had left behind a suicide note on her study table. The suicide note did not contain any kind of allegations against anyone. The girl had expressed her desire of becoming an administrative officer in the note. She also mentioned that she was frustrated with her incompetence to get through and hence was forced to take this step.
Police officials have detained the cell phone of girl and the body has been handed to the family after the post mortem.
And Now Joins IIT-Kharagpur in the IITs' Suicide Club 2014
IIT Kanpur Student Commits Suicide—Third Suicide Case in IIT-Kanpur Since last December
Suicide Strikes Again in IIT-Roorkee after 2 Years—Death Toll Rises to 4 in IITs since December
IIT-Guwahati Joins IITs' Suicide Club
Why BITS Pilani Does Not Have a Suicide Club like IITs?
Fear in the IITs' Hallowed Death Circle—Why Parents Fear to Send their Engineers to IITs
How does this post make you feel?