Success Stories of JEE Advanced 2013 Toppers- A Motivational Saga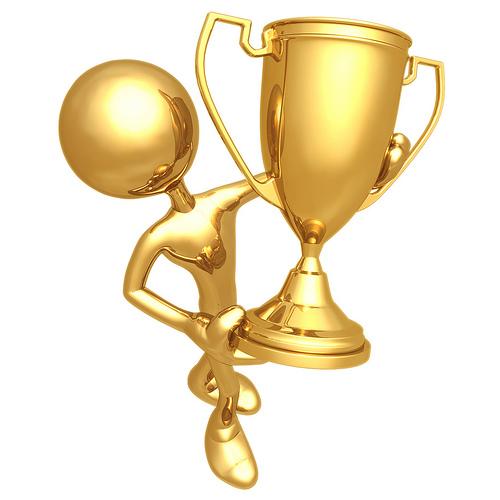 For many IIT aspiring students, the most awaited moment is just around the corner. With the JEE just a week away, many of you would be on a sleepless battle to reach your goals. As you gear up for the JEE 2014, we have got you the success stories of last year's JEE toppers. Here is what they call as the recipe of their success –
Pallerla Sai Sandeep Reddy (JEE Advanced AIR 1)
P. Sandeep Reddy, a student from Andhra Pradesh bagged the AIR 1 on Friday, June 1, 2013. Sandeep says he was not surprised of the result though it had been very pleasant news. He didn't feel intimidated by exams and while at the examination centre, he felt fully confident and sure about his preparations. Sandeep spent 12-14 hours preparing for his JEE Advanced and according to him JEE Mains were not really his concern area.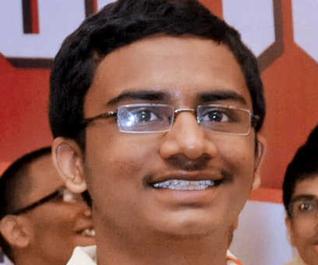 Along with JEE, Sandeep also topped EAMCET examination. He appeared for EAMCET to keep it just as an option and his preparations for EAMCET began only 1 week prior to the examinations. He felt that the EAMCET syllabus was not as difficult as the JEE and maths being his forte from the childhood days, made his journey towards EAMCET easier.  Sandeep always wanted to crack through the JEE since his high school days but he says that he became serious towards his goal only after class 10. Sandeep scored 98% in school exams as well!
Tips by Sandeep for 2014 JEE Aspirants:
First go throuroughly through the syllabus and then design your study plan according to that.
Devote time aacording to the difficulty level of different subjects for you.
Prepare well the topics you are not very good at.
Spend more time on the subjects you are not very good at.
Give a lot of emphasis on time management.
For whaterver time you study, study wit full concentration.
DO not keep studying at a stretch. Take 10 minutes of break after every 50 minutes of studying.
Interaction with the teachers is very important, do that always.
A. Ravi Chandra (JEE Advanced AIR 2)
It is a sheer wonder that both the toppers of JEE Advanced 2013 are not just from the same state, Andhra Pradesh, but from the same coaching institute as well. A. Ravi Chandra even said that he and Sandeep sometimes even used to study together. Ravi, from his class 11 days expected to bag a rank in the top 10 of JEE Advanced rankers, but he was delighted and pleasantly surprised to be the second topper.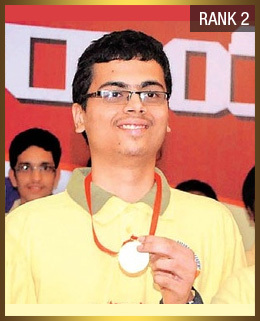 IIT Advanced was on Ravi's mind since class 11 and he was determined towards his goal. According to Ravi, Andhra State board syllabus is very tough but the JEE depth is greater. Ravi started studying for his state board exams only a month prior to the board examination.
Tips by Ravi for 2014 JEE Aspirants:
First and foremost pick a reliable IIT preparation book and start practicing from it.Also practice the yesteryears question papers.
Ravi says that Practise make a man perfect!
Anand Bharoskar (JEE Advanced AIR 3)
Anand Bharoskar was on top of the world with the JEE results being out last year. He would have been happy had he got any rank within the top 100, but being rank 3 was completely unexpected for him. A candidate from Indore, Anand started preparing for JEE from class 11 and enrolled in a coaching class. After Mains, Anand took a revision pack from 2 sources and prepared thoroughly for the JEE advanced.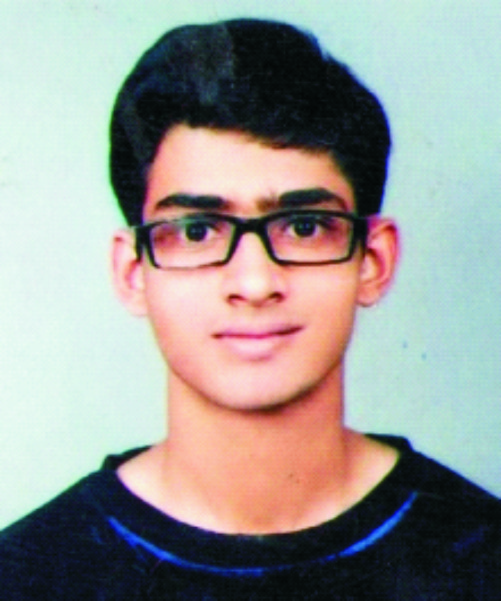 Anand confesses that he was weak in Chemistry. He always paid special attention to both organic and inorganic chemistry. Anand not only topped with rank 3 in JEE Advanced, but also scored 94.4% marks in his Class 12 board exams.
Tips by Anand for 2014 JEE Aspirants:
Anand puts hard work ahead of everything. So according to him, the paper is tough and only hard work can steer you through it.
Do not treat any subject as a burden, that would only complicate your preparations
Never dislike studying, the more you dislike it, tougher it will become.
Be systematic and follow long-term preparation plans.
Kartikeya Gupta (JEE Advanced AIR 4)
Kartikeya Gupta, a Delhi boy, said that he had been preparing for 5 years for the JEE. His success was a by-product of the learning he got from his school teachers and coaching class, to both of which he is completely grateful. During school days Kartikeya used to put in 4-5 hours of extra studying, but during breaks and holidays he would study for minimum 9 hours every day.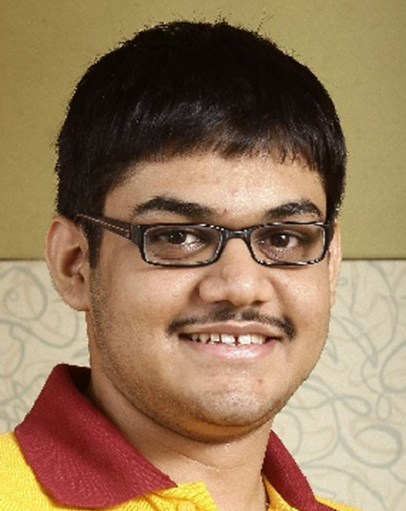 Pressure was huge on Kartikeya because he comes from a family of IITians. His brother is currently pursuing engineering from IIT Delhi. Kartikeya had been an exceptionally bright student in school. Apart from being an NTSE scholar, he was the winner of chemistry Olympiad in 2012 and astronomy Olympiad in 2011. He secured 93% marks in Class 12 board examinations with 99 marks in mathematics.
Tips by Kartikeya for 2014 JEE Aspirants:
Be thorough with your NCERT course book as the JEE covers the same topics.
Solve a lot of practice papers.
Though it's important to practise and revise the important points, but do not overstuff your mind in the last few days.
Remain confident and maintain calm
Mark the answers only after carefully reading the questions.
All these stories speak the language of hard work, dedication, positivity, determination and confidence. As we read through the experiences of last year's toppers, we could make out that there is no definite recipe for success. But there is one thing for sure- In the end it will all depend on how much you have strived to taste the success!
5 Best Reasons Why You Should Prepare from NCERT Books for JEE-Main
This post was published by Aditya Singhal, co-founder of askIITians.
Courtesy –Askiitians

How does this post make you feel?