Student Found Hanging in Residence: Another IIT Suicide Case!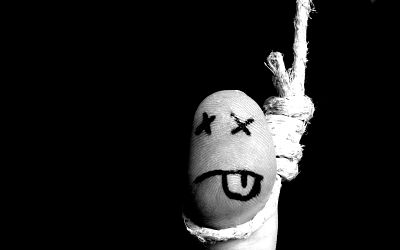 IITs are becoming institutions of suicide day by day. Where on one hand they are supposed to be nation's pride, but in the other hand how is it possible to ignore these gruesome incidences? This time the news is from IIT Delhi. A second year student of the institute, Ridam Kumar Singh, aged 19, committed suicide at his residence on Mandal Path. This area comes under Shastri Nagar police station area. The incident happened on Tuesday, the 15th of July.
Ridam's father, Mr. Narendra Kumar Singh, employed with Indian Railways as a chief engineer, was transferred to Patna from Gorakhpur, nearly four months back. This family hails from Agra. The boy, Ridam, came to Patna one month back to spend his vacation, said the police.
Shastri Nagar SHO, R.K. Singh said, "We are trying to ascertain the reason behind the suicide by searching his laptop, mobile phone, and other belongings found in his room. Ridam's parents have no idea why he committed suicide like this. He hanged himself from the ceiling fan in his room. And when he did not come out, then his parents entered the room and found him hanging and rushed him to the railways hospital where he was declared brought dead. No suicide note was found. Initially the family did not inform the police about the incident, but later they had to".
And Now Joins IIT-Kharagpur in the IITs' Suicide Club 2014
IIT Kanpur Student Commits Suicide—Third Suicide Case in IIT-Kanpur Since last December
Suicide Strikes Again in IIT-Roorkee after 2 Years—Death Toll Rises to 4 in IITs since December
IIT-Guwahati Joins IITs' Suicide Club
Why BITS Pilani Does Not Have a Suicide Club like IITs?
Fear in the IITs' Hallowed Death Circle—Why Parents Fear to Send their Engineers to IITs
How does this post make you feel?