The Secret Diary of a Guy Who Dreamed to Be an IITian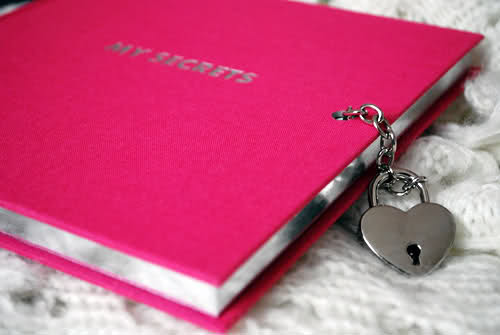 In the times of gloom comes a moment when even breathless objects around you can transform your life for better. One such object in my case was the secret diary of my father, which, as many had believed, was not entirely breathless.
After following his diary for three years now, I've gradually come to believe that nothing in one's life is useless and completely wrong. Just like a broken clock, which is right twice a day.
Just like any aspiring engineer, I too was nurturing a dream to study in IIT. But soon my fear of failure in exams began to take toll over my hard work of 17 hours daily for 2 years. The fear deepened with each passing day leaving more space in me to attract more negative thoughts. Eventually, I failed my exams.
I can't remember the number of days I cried, cursed, and sulked endlessly. My life had come to an abrupt end.
Although I secured a seat in NIT eventually, I could never explore the same love for anything else in my life. But worst was yet to come. I lost my Grandmom who, since my childhood, was my hero.
Dejected, I could no longer carry my soul in my body. But to kill myself, I hardly had a life to call my own.
One fine day, I found my father's secret diary in his cupboard just like Aladdin's magic lamp. It changed my life forever just like Aladdin's.
Few weeks reading his diary, I was already willing to experiment with its secrets. Surprisingly, the same time I met someone I became friends with forever. My new mentor, my sister, my friend who shared my sorrows and extended her valuable support to me in every possible way. I was gradually transforming into a better and beautiful person again.
She shared her birthday with my dearest Grandmom. She had come back for me once again as my friend—well, as she always was.
My belief in my father's secret diary had grown stronger by now. I used it to get a research project in acoustics. And it worked.
My dream of visiting a foreign country in Europe was finally fulfilled. In fact, I visited over 7 countries that year. Ever since, I have been using this diary for almost everything I thought was impossible. And it has worked every time.
Finally, I was in the final year. Once again, like many aspirants, I applied in many universities for masters and Ph.D. I met with several rejections until April, 2011. However, I was applying secrets of the diary in my life secretly.
Within a month, I got a scholarship offer from NTU Singapore. And now even today, I apply its secrets to every shred of my living. Be it my life, my studies, and anything else I can't remember writing this to you.
These secrets in my father's diary have restored my faith in life. The power to achieve success, the happiness, and the love lies within you. All you should do is stop seeking it outside.  I am thankful to my father for this diary that he had written for himself.  Though he pretends that he has lost it somewhere, I know deep inside he knows I have it. It discovers inner peace, sheds light on the fact that how just anything without a logical pattern becomes a miracle while the same miracle with a logical pattern is called an invention by people.
How does this post make you feel?