Brand IIT No Longer With Aam Aadmi Party—Kejriwal Gets an Agonizing Blow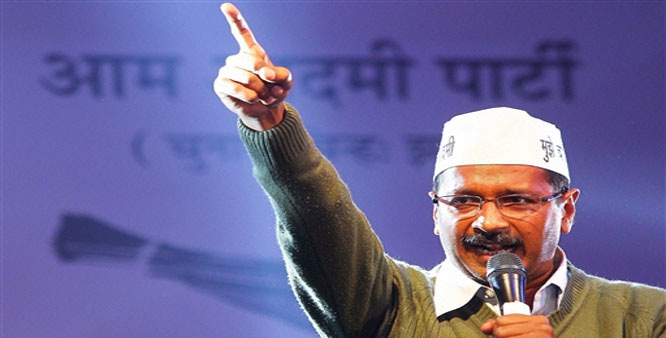 This election season is proving to be the most unpredictable of all time with a string of unusual shocks cropping up out of the blue. The latest to send shockwaves in the political world is the news of IITs no longer providing its support to Aam Aadmi Party.
In the aftermath of this big vicious political war, Kejriwal led Aam Aadmi Party is likely to receive an agonizing blow with brand IIT losing its faith on the party.
"There is no formal way of resigning from the AAP membership; otherwise I would have done it already. I was with Arvindji since the Anna (Hazare) movement, but now I am disillusioned with him and his party. They just want to be in the news all the time and are merely interested in vote-bank politics," Singh, a student of computer science, said final year student of IIT-Kharagpur Ritesh Singh.
Kejriwal, an alumnus of IIT-Kharagpur, had earned its reputation with the support of brand IIT. IITs believed that the leader of AAP can bring about the right change in the country.
A Facebook page launched by a group of ex-IITians has gone viral and has got over 35,000 likes within a short period.
"He was misusing his credentials to impress gullible people," founders of the Facebook page said.
The popularity of Kejriwal among IITians who are settled abroad has also gone down.
"We were all proud when Kejriwal joined politics. Finally, a smart, hard-working intelligent person had entered politics. This is what India needed. But when he resigned as Delhi chief minister and started focusing his energies on attacking Narendra Modi, we started questioning his integrity. Is he just a puppet of the Congress? Disappointed will be an understatement," Anil Bansal, an alumnus of IIT Kanpur settled in the US, said.
"They have deviated from their stand. Not everything in Gujarat is bad. They should have praised the good things while criticizing the bad things, instead of doing theatrics," Nawal Agrawal, a final-year student of IIT Kharagpur and a former AAP supporter, said.
There are a few other IITians settled abroad who still believe in politics of Kejriwal. They believe that the leader can still bring about the required change in the country. He is the only man who can clean the country and if he cannot, then nobody can.
This post was published by Rakesh Singh, The product head at askIITians and an IIT- Delhi and IIM-Kozhikode alumni.
How does this post make you feel?