A Boy's Perspective on the Girls and Romance at the IITs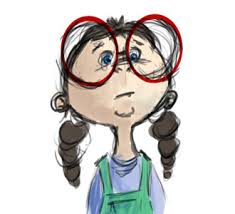 I think the rarity of girls at the IITs is somehow one of the most relished plans of the God to test the character of 'innocent' male students who make it to the IITs.
And it starts right with the JEE preparation. IIT JEE, as you know, is one of the most difficult exams in the world that you have to crack at the age of 17 or 18. God makes best use of this opportunity to ease his workload and save a lot of time on girls.
He picks and choose a few girls to be 'studious' type and inspires them on to prepare for the JEE exams. True to their nature, these girls become all caught up with their preparation and study 24 hours a day!
For the benefit of the world at large, God does His best to keep the most beautiful females out of this 'special 'category.
These girls spare God from listening to a lot of prayers like:
"Oh God! Which dress should I wear?"
"God please, please tell me which dress would make me look the best in the party?
"God! Is this the right diet/hair/guy for me?"
"Plz God! Make this FAT go away. Please make me look like Kirsten/Barbie/Aishwarya Rai."
Of course, it spares a lot of guys too from fatal questions like "Am I looking fat?" to which no answer can be the correct one.
Now, with all the hard work, these girls do crack JEE and get the required AIRs to enter the premises of the premier engineering colleges of India. As everyone knows, the gender ratio at the IITs is quite skewed and not more than 10% of student population at any of the campuses is female.
As these bespectacled studious girls who have laid down their lives for Physics, Chemistry and Maths enter the IIT campus, they realize what they have been missing all those years in the past – attention of everyone around them. Few of them, who had till then let their beauty wallow in neglect, learn all the neat makeup tricks and soon come up like a rising flame and dazzle the entire campus with their beaming touched-up faces.
Adventures Begin…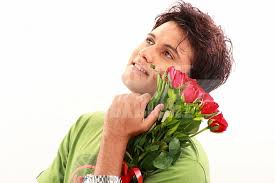 From here starts the adventures and misfortunes of thousands of male IITians – several inexplicable emotions they undergo and never-thought-of-before actions they do to get the 'prize' – the most beautiful and the most coveted girl on the campus.
Top 6 IITs start their session with 5,000 to 6,000 students in their fold, with only 500 to 600 being girls – at a threatening ration of 10 to 1.
Things are different for girls. Girls at IITs are like Princess Dolls with a number of admirers ever ready to lay down their lives at their beck and call. Their assignments are taken care of and each of their admirers conducts a thorough research on their likes and dislikes to keep them happy. Even afterwards, they have an advantage of peer pressure to motivate them to study, instead of being an expert in computer games. They may not turn out to be one of the toppers but girls do have a much better average grade than their male counterparts.
Guys, on the other hand, are like kids in a theme park. Even those who have been geeks for the past 12 years start noticing the girls as if they are seeing them for the first time. The world seems like a Big Book of Wonders to them as they take in the sights of Nature, go to movies every weekend, visit malls and restaurants with friends, and gawk at the – Girls.
For the first time, most IITians realize that the beauty lies not in the equations of Calculus but somewhere else. The words like 'Infatuation', 'Crush', 'Love', 'Romance' seem to hit them with all that they represent with full intensity. Five Point Someone becomes the most well-read book on the campus and everyone gets starry-eyed about a Neha on campus. These hopes do get dashed soon enough as bubbles of dreams hit the ground of reality.
Warning for the Guys: Don't ever dare date or even talk to a faculty's daughter. Your grades may get halved and your troubles will be doubled. Till date, I have met only one IITian who had an affair with the daughter of the Dean and married her too. Lucky Guy!
Life at IIT can be bearable only if you have of two things to keep you occupied:
Studies, or
Relationship.
Those who study are called 'Geeks' and those who have a girl are called 'Lucky'.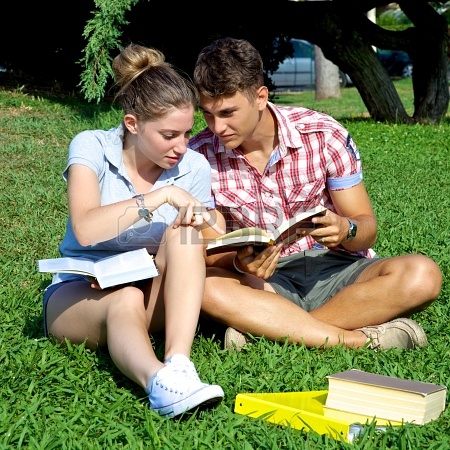 'Studs at IITs' are 'Lucky Geeks' with the best of everything. They are good in studies and have a girl too.
I was the fourth type – a 'Self-proclaimed Stud' – who survived solely on friendships and did all the useless things that can be done at the institute.
Karma and Your Branch or Department at IIT
The Heaven in IITs are departments like Biotechnology and Architecture where at times, females may even outnumber the males.
Then, there are Punishment departments like Mechanical Engineering where you hardly get a glimpse of a girl.
Then comes the Hell or the Purgatory of the IITs, in the form of Metallurgy or Mining departments, where I doubt that entry of girls is not permitted!
God metes out His justice by assigning you the departments according to your karma.
Life Cycle of Romance at IITs begins right on the day of registration. As you make your way through all sorts of people – grumpy to good-natured, stupid to smart, shy and reserved to Greek Gods, your eyes will automatically drift to the most beautiful face in the crowd. 90% of other candidates can also be found staring her and sizing her up.
This, Miss Fortune, becomes the prize of the day.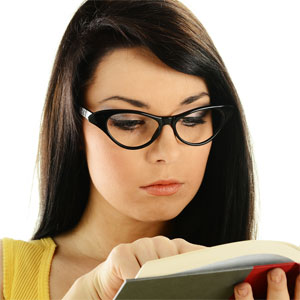 There are lots of factors that decide the fate of a guy:
She must be a candidate who has successfully cracked JEE and not a relative of someone else,
She must choose the IIT you choose at the time of counseling (a 1:60 chance),
She must be choose the department you choose (the number of girls in a department never exceeds 10 until you choose Biotechnology or Architecture as your subject),
She must be in your particular group (again 1:5 chance),
She should not be already committed to someone else outside or inside the college (nearly 20% girls are already hitched),
You are able to break the ice by talking to her,
She 'notices' you among all the other guys buzzing around her,
You are able to leave a lasting impression on her – long enough to give you a chance to befriend her and perhaps even seduce her during the four years you will study with her at the IIT.
This Miss Fortune soon becomes the Centre of Attention of the campus. Nerds flock to the social networking sites and apps like Facebook and Whatsapp and check out her entire profile and pictures to know anything and everything about her. Some go to the lengths of gathering even more information about her through their sleuths in various cities, schools and colleges.
It comes to the point where a girl might see over 30 odd friend requests a day and 'Hi' from a number of other 'unknown' faces in the crowd. She starts receiving cute testimonials, e-cards, carefully decorated picture messages and is followed with all the dedication and loyalty of a dog. Naturally, in due time, the girl acquires high air about herself.
About 20% girls who reach the IITs become someone's Miss Fortune eventually – right in the first semester.
Fashion wave sweeps the academic premises and shops nearby enjoy a good business. Makeovers become an 'in' thing and you can see unnoticeable girls transforming into ramp models.
I have seen such a Miss Fortune closely and I could make the different shades of skin above and below her neck – probably borne out of her hostel-turned-beauty parlour. Such girls live the life of a celebrity. They come out of the hostels looking perfect and never repeat a dress – Oh no! That just don't happen.
To see girls in 'just-out-of-the-bed' look is a rare sight indeed!
During this first month, guys behave like crabs and get merrier over the failure of others regarding their own success. As girls pick out their guys, a number of hearts break in the background.
Then, grapes turn sour and guys fall back on tried-and-tested statements like 'I was never in the race!' or 'She is not my type'. Some try for other girls who are still unhitched while there are some who turn into 'Devdas' waiting to be second partner of their Miss Fortune.
A Tip for the Gals: If you are looking for a true friend, wait till the end of the first year to find one.
As the first year of IITs ends, number of heartbreaks is at an all-time high. You get to see all range of emotions here – love, lust, frustration, long term investment of time and money, and above all strategy.
During the next two years, you will see people scoring a girl, getting frustrated and dejected, and even turning to spirituality for solace. Some vow to stay single forever after several attempts of trying to get hooked up with their seniors, batch mates and even juniors. Some join hard-rock metal bands and scream out sad songs until they are hoarse while some remain like free birds and have a lot of fun. A small fraction manifests traits of homosexuality too!
As semesters progress, the number of couples keep on increasing.
The fourth year at the IIT is a test of fire for all the love in the air. As students gear up for their internships, careers, placements and preparation for CAT, love takes a backseat. It becomes difficult to maintain long-distance relationships and many couples break up over the year.
The tinkle of money sounds sweeter and the fat pay packages dominate the dreams of IIT students.
Parents get surprised as the phone bills of their children take a dip and their child suddenly seems so mature and responsible.
Only few couples who have found real love are able to face this storm of making careers and fulfilling dreams.
It's the Guys you Miss Most in the End!
Despite the fact that girls or their thoughts dominate your lives at IITs, it is your guy friends that you miss most after your graduation. You will remember all the guys because:
You spend 80% of your time with them in the campus,
You call them your best friends,
You can blame them for anything,
You can abuse them and be abused by them and still be best friends with them,
You can be what you are and not care what your friend think about you,
You can disturb them in the middle of the night for stupidest things and still get genuine help from them,
You can share your deepest secrets with them and make a fool of yourself too,
You can indulge with them in weirdest of competitions like – playing pranks, movie or TV show marathons, or gaming,
You do not hesitate in front of them, and
You can fight with them and make fun of them without worrying about emotional breakdowns.
Hence, as you fall heads over heels in love with girl(s) at the IIT, don't forget to create memories with all the great guys around you!
We received this reminiscence of an IITian at our email address blog@askiitians.com.
If you like what we are doing, follow us on social media platforms like Facebook and Twitter. You can also subscribe to askIITians newsletters.
This post was published by Aditya Singhal, co-founder of askIITians.
How does this post make you feel?