IIT Bombay Students Create an Authentic Railway Map for Mumbai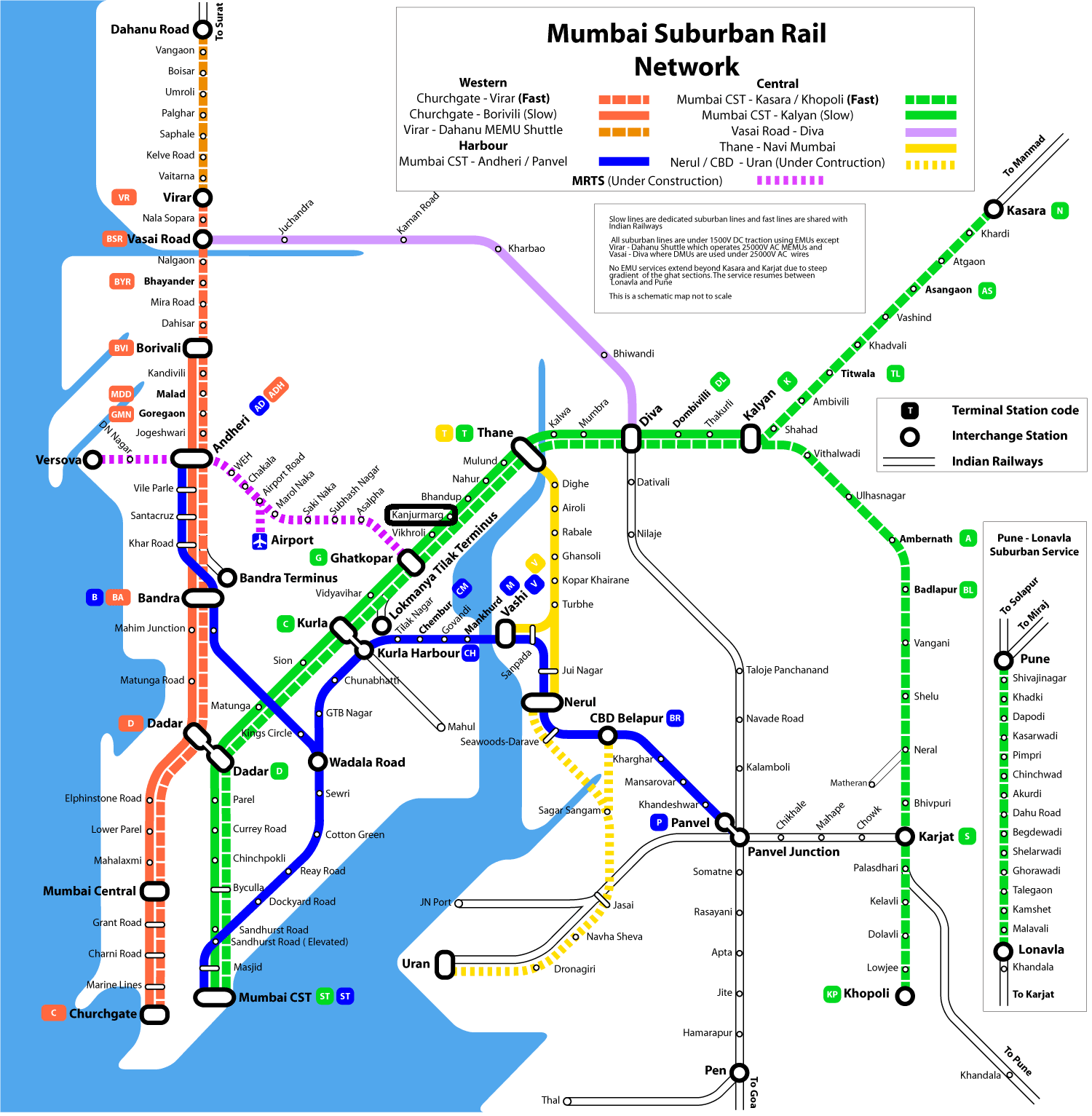 Two students from IIT Bombay have recently developed a commuter-friendly railway map for the Mumbai suburban railway network upon figuring out shortcomings in the existing ones. The students have blamed these particular shortcomings for commuters' nightmares in Mumbai railways.
There is no doubt that the role played by maps in providing travel-related information to commuters is critical in Mumbai city, which boasts India's one of the busiest transit systems with over 2,000 train services and 7,000 passengers daily on board.
However, this economic city of India, Mumbai, had dearth of authentic maps to help commuters make informed decisions regarding their travels.
This lack of authentic railway maps for commuters in Mumbai encouraged Jaikishan Patel and Snehal Patil, both first year masters students in the Visual Communication Program at IIT's Industrial Design Center, to develop an easy-to-understand, color coded railway map for commuters.
The main highlight of this newly launched map for commuters is that it is accessible by color blind people also.
The map designed by the IITians not only comprises shuttle expressway, but also uses appealing visual designs to distinguish between fast and slow local stops. Their design incorporates connecting routes that link Western, Central, Harbour, Trans Harbour train stations, and under construction Mumbai Metro and Nerul-Uran railway link.
"Our map introduces a quick navigation system, which lets the user locate his stations within seconds using the box grid," Patil was quoted as saying at an event to launch the map.
Blaming the existing maps, Patel said, "Having an authentic map can resolve the problems people face. With the new design, the commuter can have an overview of the Mumbai Suburban rail system at a glance and avoid detours."
This printable map is handy for all who wish to carry its copy around.
This post was published by Aditya Singhal, co-founder of askIITians.
How does this post make you feel?