5 IITs among Top 20 BRICS Universities by QS University Rankings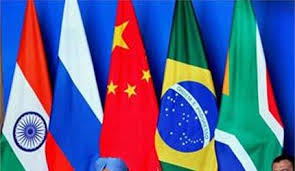 New Delhi: QS University Rankings has announced dedicated rankings for BRICS region for the first time. BRICS region includes Brazil, Russia, India, China and South Africa. There are 40 universities from China, 19 universities from Russia, 17 universities from Brazil, 16 universities from India and 8 universities in South Africa in the Top 100 BRICS universities.
As many as 5 IITs feature in Top 20 BRICS universities. These include:
There are three other IITs in the Top 100 list, which include:
IIT Roorkee ranked at #34,
IIT Guwahati ranked at #51, and
IIIT Allahabad ranked at #92.
There are eight other Indian universities in the Top 100 BRICS University list:
University of Calcutta ranked at #52,
University of Delhi ranked at #53,
University of Mumbai ranked at #62,
University of Hyderabad ranked at #64,
University of Madras ranked at #70,
Benaras Hindu University (BHU) ranked at #85,
University of Pune ranked at #94, and
Manipal University ranked at #100.
China dominated the 'QS University Rankings: BRICS' with 40 universities in Top 100, 20 in Top 50, 4 in Top 5 and Tsinghua University ranked as #1 university in the region. It has invested massive resources in higher education as opposed to India whose universities lag much behind at the international level.
In QS World University Rankings 2013, 11 Indian educational institutions made it to the Top 800, with IIT Delhi ranking the highest at #222.
This post was published by Aditya Singhal, co-founder of askIITians.
How does this post make you feel?