US companies give IITs a miss this year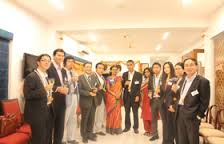 New Delhi: Last year, the US visa issues had created problems for techies graduating from IITs who were hired by the US companies like Facebook and Twitter. Microsoft, Google, Oracle and Schlumberger also cite fewer vacancies to fill this year because of economy slowdown and a drop in attrition rate. They will hire students for their India offices.
India has an annual quota of 65,000 H1-B work visas, which were snapped by job immigrants even before the IIT pass outs could get their degrees in hand. As a result, these graduating techies were forced to go on an unpaid vacation, work in Indian offices of the American companies or fly to another company for a year.
As a result, US companies that do not have operations in India have chosen not to register for IIT campus placements as well as campus placements of other prominent technology institutes of India this year. Slot Zero, the first day of the campus placements at IITs, is scheduled on December 1 and lack of the US companies will surely be conspicuous. American companies had hired in large numbers offering attractive pay packets last year.
Many IITians are making alternative profile plans to apply to local companies as well as to international companies. A few companies from the US that might join the placement process yet are the gaming company Pocket Gems, Epic Systems, Rocket Fuel and Tower Research.
The bright lining is that that more Japanese firms are streaming in this year. Mitsubishi, Sony Japan, Uhuru Software and Heavy Industries have registered for top slots at IIT Bombay. Hence, IITs are offering brochures and student profiles in Japanese too this year. From next year, they are also planning to come up with brochures and profiles in French and German.
Noticing the trend, IIT Kanpur offered graduating students a semester-long course in Japanese language and finer nuances of Japanese culture to prepare them better for the coming job interviews.
This post was written by Aditya Singhal, co-founder of askIITians.
How does this post make you feel?