Odisha to accept AIPMT scores; no state-level entrance test for MBBS and BDS courses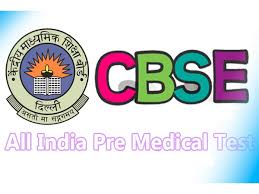 New Delhi: Last year when the Central Board of Secondary Education (CBSE) conducted the National Entrance-cum-Eligibility Test (NEET UG), Odisha had used it for admission to its undergraduate medical and dental courses. 15% of students were selected from the national NEET UG merit list while 85% students were selected from the state merit lists.
But now the Supreme Court has struck down NEET and declared it illegal on July 18. While the Centre has moved the SC to review its order, CBSE has meanwhile started preparations to revive its All India Pre-Medical Entrance Test (AIPMT), which was in use till 2012 for admission to 15% seats of all state medical colleges and dental colleges across India and to all the seats of medical institutions run by the Central government.
Odisha has decided to adopt AIPMT 2014 now, which will be conducted on May 4 next year. It will use AIPMT national merit list for 15% all-India seats while AIPMT state merit list will be used to fill up 85% state quota seats. For the state quota seats, state reservation norms will be followed and OJEE will conduct the counselling process.
The syllabus for AIPMT will be same as specified by the Medical Council of India for NEET-UG. AIPMT pattern will comprise only one question paper with 180 objective-type questions. 45 questions will be asked from each of the four subjects – Physics, Chemistry, Botany and Zoology.
How does this post make you feel?