Top 5 Tips to crack AIPMT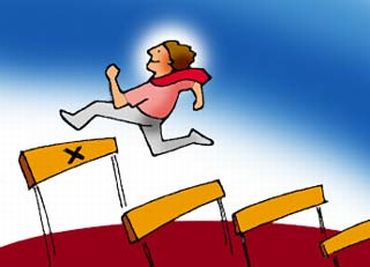 The Supreme Court has struck down the National (NEET) as 'illegal'. Hence, the Central Board of Secondary Education (CBSE) has revived its All India Pre Medical Test (AIPMT) for screening students for the undergraduate MBBS and BDS courses by the medical and dental colleges run by the Central government and to 15% seats in medical courses offered by the state-run medical institutions.
AIPMT 2014 has been scheduled for May 4. It will have the same syllabus as NEET UG held last year, as specified by the Medical Council of India.
Students have a little more than 5 months in hand for AIPMT preparation, which they should use wisely. Here are the top 5 tips by askIITians experts for all medical aspirants:
1.     Follow NCERT Syllabus
All medical aspirants should treat NCERT syllabus as their 'Bible'. Thoroughly read all the study material, understand it well, learn it up wherever you have to and revise it all again.Do not ignore the diagrams. Many AIPMT questions are diagram-based and they can significantly affect your scores.
You can refer to AskIITians study material to cover these topics in-depth.
2.     Important Topics
Remember, 'all' topics are important. It is necessary to study all of them. But the analysis of past years' AIPMT and NEET UG question papers show that relatively more questions have been asked from Human Physiology, Biomolecules and Biotechnlogy.Animalia can be quite exhaustive. Hence, it should be prepared very carefully. In Non-Chordates, one should emphasize on the characteristics of different beings up to 'Phylum' level. In Chordates, one should know characteristics of beings up to 'Classes' level.
The examples given in NCERT books are important too. Learn them all along with their common names.
3.     Preparation Strategy
Candidates should divide all the topics in two groups – 'To be Understood' and 'Information based Topics'.The latter will include topics like Animalia and Morphology of Animals and will have to be learnt by heart. Such topics are best covered in the last phase of preparation for better retention. Start with topics you need to understand first.
Once you complete a topic, solve questions related to it on regular basis. You will find many questions in Daily Practice Papers (DPPs). They will help you retain a topic better.
In case, you are not able to solve a particular question, immediately consult your teacher and get your doubt cleared.
4.     Solve Previous Years' Question Papers
When you solve AIPMT question papers of previous years or NEET UG paper of last year, you get a general idea about the difficulty level of the exam, exam pattern, types of questions asked in the exam and what to expect on the examination day.Besides, practice can only make you perfect.
5.     Read question carefully
It is very important to read a question carefully. You should not assume anything. Read it until you are sure of what one actually wants. If you read only half-a-question, you may misunderstand what is actually required.Make sure whether you have to choose the correct statement or the incorrect statement. It is a most common mistake that students make. Mark an answer only when you are sure you have understood the question.
This post was published by Aditya Singhal, co-founder of askIITians.
How does this post make you feel?