The Strangest Night of My Life–An IITian's Story ! #MyStoryContest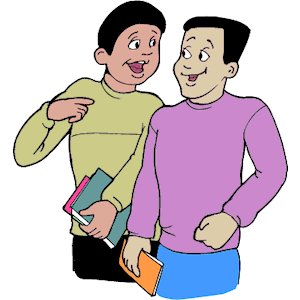 A life is full of many surprises, guilt, and achievements. These three aspects sum up a fulfilling life. While guilt in life is common, achievements are rare. We are made to work hard for an achievement we can be proud of in future and it may, still, elude us for no reason.
But I consider myself really fortunate to have one such achievement in my life that I am proud of.
During my IIT days, a not-so-close friend of mine entered my hostel room the night before the end-term exam to talk with me something really important. I don√ɬĘ√Ę'Äö¬¨√Ę'Äě¬Ęt know why but something about this all had made me leave my studies behind for a moment and go to terrace with him to talk. But to my shock, all he did was talk about his life and how he was going through things once again. Obviously, I was annoyed. He could have waited for this discussion, at least, for one more day. But I didn√ɬĘ√Ę'Äö¬¨√Ę'Äě¬Ęt say anything to him. I listened to him till the dawn broke over the city.
After three weeks, I got to know through my friends that he was on the verge of getting probation for poor performance. But he improved his performance gradually and is now pursuing a successful career in an IT firm.
We met again after a year or so. He confessed to me that he was about to end his life that night and wanted to talk wholeheartedly before taking this extreme step.
"Had√É'Äö√ā¬†you not talked to me that night, I wouldn't be here," he told me with a glint in his eyes.I can√ɬĘ√Ę'Äö¬¨√Ę'Äě¬Ęt help but smile at the thought that I actually saved a life√ɬĘ√Ę'Äö¬¨√Ę'ā¨¬Ěthe same life which is full of surprises, guilt, and achievements. This is the proudest achievement of my life and I can√ɬĘ√Ę'Äö¬¨√Ę'Äě¬Ęt ask for more achievements after this.
This post is contributed by Sailendra Pandey, an IIT-Guwahati Alumni.
You can also participate in √ɬĘ√Ę'Äö¬¨√Ö'ÄúMy Story in My Words√ɬĘ√Ę'Äö¬¨√ā¬Ě Contest√É'Äö√ā¬†√É'Äö√ā¬† and win Exciting Prizes.
How does this post make you feel?