The Secret Conversation of All Engineering Colleges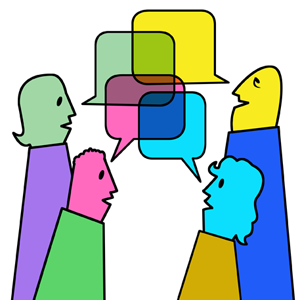 The debate over supremacy of engineering institutions in India is growing stronger with time. And ever since IITs, BITS Pilani, and other private institutions have joined the war (this debate is almost a fully-fledged war of sorts now) of the lifetime to prove their mettle, many unpredictable facts have emerged that make our funny bones tickle like never before.
So to help you taste the fun of the plight of private institutions, we have brought you a hilarious conversation privately held among engineering colleges one night. So here we go:
Private College 1:
Hello everyone! This is me A Private engineering College! And I'm not just happy with this, but also proud of this fact. To tell you all the truth, we have had enough of being made fun of.
We Demand Respect! We Demand Respect like IITs Because We are No Less Than Them!
May be we are mostly located on the remote outskirts of Noida. May be most placement companies we represent have their departments from TCS and Infosys. May be our students focus more on AIESEC than study. But how does it all make any difference?
BITS Pilani: All right guy! Had enough of your bullshit! Calm Down!
Private College 34: Oh BITS Taau! You are also a private college like all of us. Stand only in our favor.
BITS Pilani (Embarrassed by the fact): Haa…haa Par Meri Baat Aur Hain Yaar! I'm elite kind. Did you notice my accent (pronounced "acsshaint")? You must've seen my rankings, huh.
Private College 57: Elite! Yeah. Where exactly are your rankings, huh?
BITS Pilani (Embarrassed again): that's what you keep bringing in against me.
Private College 47 (Laughs like a stupid): and Civil Placement too.
BITS Pilani (Aggressively): Chup Ho Jao Saalo!
In the meanwhile…
ISM Dhanbad (Gracefully): Hello Friends! 
Amity Noida: Abe! Tu Kaise Aaaya Yaha! Kis Kutte ne Entry Di Ise! Who let him in here?
ISM Dhanbad: Arre Sun To Lo! I am also an IIT.
BIT (not BIT S) Branch 345: heeheehee…you are as much an IIT as much I am a BITS Pilani.
ISM Dhanbad: Please respect me or I will call IIT-Bhu to help me.
IIT Bhu: Yeah! He's right! He's IIT now.
IIT Kanpur: What's up guys!
IIT Bombay: Ah..Bhai…IIT Kanpur! Meri Jaan! Everything is fine here. I just got a package of 31,00,000 Crore from Facebook.
IIT Delhi (Aggressively): Saalo…Sabka Baba Ji Ka Thullu!
And then IIT-Delhi leaves the conversation.
IIT Kharagpur: Hello! Oap Shob Koisha Hai?
IIT Kanpur: Still taking English speaking classes?
ISM Dhanbad: IIT Kharagpur, do you also believe that I'm not an IIT like them?
IIT Kharagpur: Band Karo Apna Ronaa Saale! You are a Maoist!
ISM Dhanbad: I don't really bother what you guys think about me. I am an IIT whether you believe or not! Respect me for what I am because will time change anytime soon.
IIT Bhu: BITS Pilani, heard that you are all set to launch your own line of BITS Colleges across the country.
ISM Dhanbad: Saalo Mere Emotion Ki Toh Ijjat Kar Lo! Beech Mein kyon Kaat Rahe ho Meri Baat Saalo! Main Bhi IIT hu Sach mein!
BITS Pilani: You heard it right. Goa, Hyderabad, Kozikot, and, yeah, I am going international too with one college in Dubai soon.
ISM Dhanbad: (Burst Out into Tears) Mata Raani Paap Degi…Tumhe Salo!
IIT Bombay: Heard that you've increased your fees?
BITS Pilani: Yeah…well, we've completed 50 years of successful run.
ISM Dhanbad: To hell with you all! I am gonna join UP Private college group. Baba Ji Ka Thullu!
IIT Bhu: They are just kidding! Wipe away the tears off your face.
ISM Dhanbad: Really! Wow! I was taking it seriously! I Love you All! Dha Tin Dha Tin Dha Tin Dance!
IIT Bhu: All right! Wait! It was me kidding! You are just like an adopted kid.
ISM Dhanbad: Tumhari…@#$@#$…Sabki…@#$@#$
ISM Dhanbad Leaves the Conversation
BITS Pilani: Stop bullying him so much.
IIT Bombay: Mind your own business! He's at least famous all over India.
Private College 2312: Bhaiya! Aap sab bahut acche hain! Can I have your autographs?
BITS Pilani: Ok…brother. Here you go!
Private College 2312: What are you? Management College?
BITS Pilani leaves the conversation
IIT Mumbai: I feel like only you and I are left here IIT Kharagpur.
IIT Kharagpur: Haan Ji.
IIT Mumbai: Abe… Kanpur Kaha Gaya?
IIT Kanpur: Baba Ji Ki Booty! Baba Ji Ki Booty!
IIT Mumbai : Oh…He's drunk. Autograph Kise Chaiye Tha Bhai?
PRIVATE COLLEGE No. 123: Mujhe!
AMITY Noida: Saale Gawars!
IIT Kharagpur: Jee, Why Guwahati and Chennai are not here tonight?
IIT Mumbai: Shut Up ! Don't talk about them in public? They are not legal yet.
IIT Kanpur: Ab Karunga Tere Saath…Gandi Baat Gandi Gandi…Gandi Baat!
IIT Mumbai: All right Kharagpur, time to take Kanpur away.
IIT Kharagpur: Haan Ji.
IIT Kharagpur and Kanpur leave the conversation.
UP Private College 2312: Arre bhaiya Rukiye!
IIT Mumbai: Oh yes…here's your autograph.
DU: Hello, do you want to discuss the role of society in preventing heinous crimes against the society in a discussion that is highly conclusive, and is in depth and detailed, and deep and meaningful? Oh, wait did I tell you it is deep meaning discussion? Come to Delhi ! BYE !
Finally all colleges leave the conversation.

This post was contributed by Alok kumar Singh, askiitians
How does this post make you feel?