Satya Nadella, an Indian Origin Manipal Student, to Fill the Shoes of Bill Gates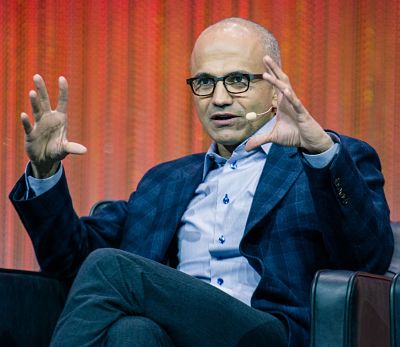 Joining the bandwagon of eminent Indian personalities representing India on a global platform is 46 year old Satya Nadella who has been announced new Microsoft CEO a few days back.
Satya Nadella joined Microsoft in the year 1992 and now will take over the charge from Steve Ballmer, the current CEO of Microsoft.
The news of his appointment as Microsoft's new CEO has spread across the world like wild-fire. Many other eminent Indian personalities from India and abroad took notice of Nadella's big achievement and praised him for his unprecedented determination.
"The fact that a person of Indian origin has been trusted to fill the shoes of Bill Gates and lead the most impactful global technology company is the finest thing that could have happened to India. This is how India's brand will be enhanced. I pray that he succeeds even more than he has succeeded so far. Microsoft needs it, the world needs it, and India needs it," said NR Narayana Murthy, the chairman of India's largest software company—Infosys.
"During this time of transformation, there is no better person to lead Microsoft than Satya Nadella," Bill Gates, first CEO of Microsoft said in the statement.
Satya Nadella was born in a Telugu family in Hyderabad, Andhra Pradesh. His father, B.N. Yugandhar, was an IAS officer who also represented the Planning Commission during 2004-2009 under the guidance of Prime Minister Manmohan Singh.
He studied in Hyderabad Public School in Begumpet. He received his bachelor of engineering in electronics and communication degree from Manipal Institute of Technology, Manipal, Karnatka.
This post was contributed by Alok kumar Singh,  Askiitians
How does this post make you feel?