Panjab University eyes the top 200 world ranking on being ranked the top notch Indian University by THE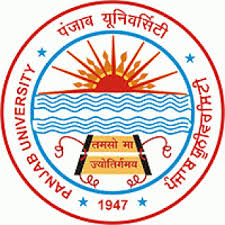 Panjab University, an institution of two prime ministers, a nobel laureate and an astronaut has another feather in its cap. It has been declared as the top-notch Indian university by the Times Higher Education (THE) world university rankings. It now aims at making it to the top 200 rankings.
Situated on 550 acres of beautiful campus in Chandigarh, PU has succeeded in attaining the first rank out of 400 other institutes leaving behind the IITs and other premier institutes. It is also the only Indian university to have been placed in the 226-250th rank and is far ahead of IITs like IIT-Delhi, IIT-Roorkee and IIT-Kanpur which are in the 351-400 group.
Panjab University's (PU) Vice Chancellor Arun Grover believes that the institutes ahead of PU have their forte in research and graduate courses while PU excels in under-graduate courses. Hence this is one area where Grover feels PU has the scope of improvement so as to hit the top 200 mark.
Various eminent names that appear in the alumni list of PU include:
Prime Minister Manmohan Singh
Former prime minister Inder Kumar Gujral
Former president Shankar Dayal Sharma
Nobel Laureate Hargobind Khurana
The rankings are sure to improve the image of PU and the students are ensured of a bright future ahead. Grover acknowledges the staff for their effective presentations and completion of the formalities for competing for the rankings. Planning Commission and the Ministry of Human Resource Development (HRD) propelled to compete for the rankings and finally it was the Central Government which triggered all universities to fill the info.
Referring to the THE parameters for rankings, where PU scored 84.7 percent in citations and a low 14 percent in research, Grover comments that now PU ought to be research centric so as to make it to the top 100. Though wanting to begin a pre-PHD programme, Grover comments that it won't be that easy. PU is short of faculty and research requires sufficient time. Teachers who are already overburdened cannot be expected to dedicate time on research too. Moreover since around 87 percent of the funds get exhausted in salaries so it is not possible to grant research fellowships. Hence students are dependent on grants from the Centre which are also limited.
This post was written by Aditya Singhal, co-founder of askIITians
How does this post make you feel?