Now Political Parties Hiring Graduates from IIT, IIM, and IISC!!
Gone are the days when only big MNCs with hot fat packages would attract IIT, IIM, and IISC graduates. The graduates of these hallowed institutions are now setting trends with their unique political prowess across the globe.
And, in fact, congress, BJP, and AAP have already roped in graduates from IIT, IIM, and IISC. Joining this one-of-its kind bandwagon recently is Trinamool Congress, which has offered internships to these graduates one after one.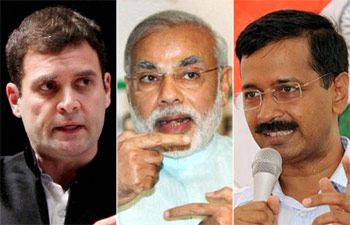 This latest political trend helmed by graduates of prestigious business and technology institutions is deemed as a great step ahead of this crucial political season. These graduates are mainly involved in designing innovative campaigns, raising funds, mobilizing young voters, and even performing skits.
The trend being touted as new in India ahead of Lok Sabha elections, 2014, is however not new in western countries.
Some of the most famous campaigns that these graduates have worked on are Chai Pe Charcha by Narendra Modi and Moditva (a book based on Modi's quotes), Us4AAP by AAP.
Aam Aadmi Party is currently hunting for promising managers from IIM-Ahmedabad
"Yes, we do have some students from IIMA joining us," said Sukhdev Patel, AAP's Gujarat unit president.
The political parties are looking forward to utilize the expertise of these graduates effectively for good governance in India.
How does this post make you feel?