Two Students Clear Medical Exams in True Munna Bhai Style
Not only movies are always inspired from real life incidents, but sometimes real life incident also take inspiration from movies. And to prove this we have two students from Pt. Jawahar Lal Nehru Memorial Medical College (JNMMC), Raipur who fraudulently cleared Combined Pre-Medical Test (CPMT) in a true Munna Bhai style.
These two students allegedly used impersonators to write their exams. They have been suspended by the college authority immediately after the incident came to their notice.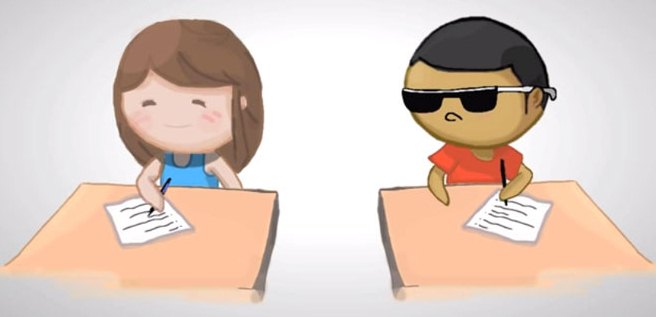 "The two students have also been barred from attending classes and using hostel facilities. This action was followed after arrest warrants were issued by crime investigation department (CID) wing of state police, which is investigating the case," Dr. A. Chandrakar, dean, JNM Medical College said. "Police sought co-operation of college authorities in arresting five students, whose involvement in scam had been established. Action was initiated against only two students, as the other three had obtained anticipatory bails."
Dr. A. Chandrakar revealed that all these five students were poor in academics.
With the arrest, police claim to have arrested 22 students in such crimes since the investigations into the scam were introduced in the year 2010.
Police have filed criminal cases against 33 students out of which 22 students were arrested between 2011 and 2012.
How does this post make you feel?