Of Pride and Prejudices—IIT-Delhi V/S IIT-Bombay
Most discussions on IIT's best institutions end up on a war-like situation with no concrete conclusion. And irrespective of this fact, we've decided to take things on our own hands on the issue one more time, albeit with all safety precautions in place.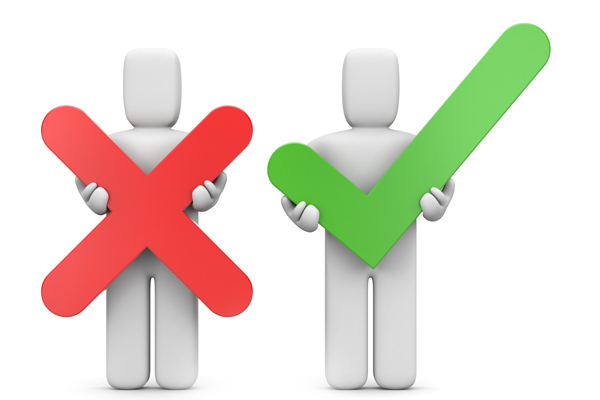 The two engineering institutions that will battle for supremacy in our discussion today are IIT-Delhi and IIT-Bombay. We will review their basic key features and find out the better of the two without any discrimination or favoritism.
So, let's go through it one by one:
Highest Pay Package
IIT-Bombay was offered the highest package of Rs 80,000 lakh p.a. by Samsung US/Korea for the academic year 2013-2014, which is about 1, 50,000 p.a. in US Dollars. Although placement coordinators of the institution refused to divulge details on pay packages, one of our sources revealed that the pay package offered by Samsung US/Korea is more than 30% hike as speculated by the authority of IIT-Bombay.
In the year 2012, Microsoft has offered Rs 52 lakh p.a. to an IIT-Bombay student for its Washington office.
On the other hand, IIT-Delhi received the highest domestic package of Rs 33 lakh from Schlumberger, which in 2012 had offered Rs 30 lakh. The highest package offered to IIT-Delhi was Rs 64.8 lakh p.a. by Epic (US based software company), which is about 104,000 in US dollars.
In the year 2012, Epic had made an offer of $ 90,000 p.a to IIT-Delhi and recruited 16.
Infrastructure
The IIT-Delhi campus is beautifully located in the heart of Delhi sprawling across an exquisite lush-green site. Its library is fully air-conditioned and has stocks of innumerable books. The entire campus is Wifi enabled. The campus also has fields for cricket, hocky, and football, courts for badminton and squash, and facilities for table tennis and weight lifting. There are 13 hostels in the campus each with its own mess. IIT-Delhi has LAN Internet with 2 GB download capability and highspeed DC ++.
On the other hand, IIT-Bombay, the second oldest IIT in India (founded in 1958), is located at Powai between the Vihar and Powai lake in Mumbai. It has 14 academic departments, six centers, one school, and three interdisciplinary programs. IIT-Bombay is close to Sanjay Gandhi National Park. It has two swimming pools and grounds for football, hockey, and cricket, and courts for tennis, volleyball, basketball, and squash. IIT-Bombay has a Students' Activity Center (SAC) for all types of cultural and extracurricular activities. The campus has two high schools—Kendriya Vidyalaya and IIT-Campus School.  Like IIT-Delhi, its library is also fully air-conditioned and has innumerable books that one cannot read in his/her lifetime. The entire campus is WiFi enabled.
Cultural Activities
IIT-Bombay is recognized for its effervescence and other cultural activities like dramatics, literary arts, Music, and fine arts. IIT-Bombay has several awards in all the above categories including prestigious National Law School          Parliamentary Debating Tournament.
Mood Indigo, the largest cultural festival in Asia, is held at IIT-Bombay every year in December. IIT-Bombay also hogs limelight for its Techfest held annually in January. The institute also hosts several business activities like The Entrepreneurship Cell. IIT-Bombay's The Entrepreneurship Cell helps startups grow. IIT-Bombay also hosts several stream based festival and events like Radiance (Mechanical Engineering), Zephyr (Aerospace Engineering), Azeotropy (Chemical Engineering), Padarth ( Metallurgy and Material Science Engineering), Aagomani (Electrical Engineering), and Aakaar (Civil Engineering).
One of the most prestigious Institutions for science and technology in India, IIT-Delhi is also recognized for its remarkable cultural activities in its campus. It hosts several fests throughout a year. The festival extravaganza at IIT-Delhi starts with Speranza, which goes on for three consecutive days. Speranaza hosts events like Jeopardy, which is IIT-Delhi's version for MTV's reality show Roadies.
'Literati' is held simultaneously with Speranza at IIT-Delhi. It hosts events like Word Games, Complete-the-story, and poem composition. Needless to say, these events strike the right among students with taste for literature and writing.
IIT-Delhi's Rendezvous is one of the most talked about sparkling festivals that is organized annually by the IIT-Delhi's administration. It includes events like Street Play, Dance, and other Quizzing events.
Tryst is another most celebrated annual festival held in the campus. It celebrates the true love of every IITian—Technology and Engineering. This exciting festival in IIT-Delhi includes exhibitions, workshops, guest lectures, and competitions.
Notable Alumni
Both prestigious institutions for Science and Technology in India have made the country proud by producing the greatest engineers of all time. Total numbers of notable alumni from these institutions give us an insight into the quality of education offered by both institutions. So let's check out some of the renowned and admired alumni from both IIT-Delhi and IIT-Bombay.
a.   Famous IIT-Delhi Alumni
Rajat Gupta, Managing Director of McKinsey & Company, first Indian-born CEO of a global corporation.
Manvinder Singh Banga, Former Chairman of Unilever.
Tushar Raheja, Author.
Chetan Bhagat, Author
Yogesh Chander Deveshwar, Chairman ITC.
Sameer Gehlaut, Co-founder of Indiabulls.
Vinod Khosla, one of the co-founders of Sun Microsystems.
Sachin Bansal, Flipkart Founder.
Binny Bansal, Co-founder Flipkart.
Shrinivas Kulkarni, McArthur Professor of Astronomy and Planetary Science, Caltech.
Raghuram Rajan, Chief Economic Adviser to the Prime Minister of India and Eric Glecher at ChicagoBooth. 23rd governor of the Reserve Bank of India.
Subir Sachdev, Professor of Physics at Harvard University, USA.
Krishnamurthi Venkataramanan, Chief Executive Officer & Managing Director Larsen & Toubro Limited.
Somnath Bharti, Lawyer at Supreme Court of India.
Rajendra Pawar, co-founder, NIIT.
Vijay Thadani, co-founder, NIIT.
b.   Famous IIT-Bombay Alumni
Ravindra Kannan—Princial Researcher at Microsoft. Winner of Fulkerson Prize and Knuth Prize for outstanding contribution in computer Science.
Narendra Karmarkar, famous mathematician.
Sudheendra Kulkarni—Indian Politician and Columnist.
Uday Kumar, Designer of Indian Rupee sign.
Romesh Wadhwani, Founder of Symphony Technology group.
Jairam Ramesh, Minister of Rural Development.
Manohar Parikar, Chief Minister of Goa.
Nitin Nohria, Dean of Harvard Business School.
Arun Netravali, Former President of Bell Laboratories.
Nandan Nilekani, Chairman of the Unique Identification Authority of India.
Victor Menezes, Senior Vice Chairman of Citigroup.
Bharat Desai, Founder of Syntel.
Faculty
Both IIT-Delhi and IIT-Bombay are anchored by some of the most accomplished and recognized faculty members. Dipan Ghosh, C.V. Seshadri, N.K. Naik, Ram Puniyani, Manohar Vartak, and Deepak B. Phatke who received Padma Shree in 2013 are some of the most recognized faculty members from IIT-Bombay.
IIT-Delhi is also helmed by some of the finest professors across the globe. However, the IIT-Delhi campus has been dealing with a difficult situation to fill in positions of faculty members in various departments.
IIT-Hyderabad has a requirement of 85 faculty members while, as standing committee reports, it currently has 74 faculty members. IIT-Bhubaneswar has total 50 faculty members against its requirement of 62 members.
As almost every feature in the article above has been discussed in detail, engineering aspirants can now create their own comparisons between IIT-Delhi and IIT-Bombay. Students must also understand that referring to just any study with biased perspectives can affect their careers negatively. They require an unbiased platform from where they cannot only view, but also generate them to take decisions in academic.
Please share your views, opinions, and even disagreement with the article.
How does this post make you feel?