India Will Fight a Brave Battle to Get Its Right Space in the World Education Ranking: Ensures Pranab Mukherjee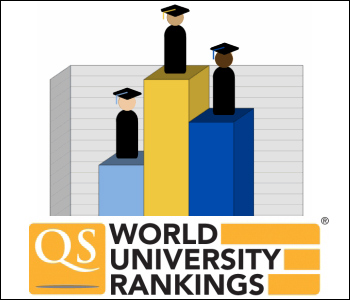 Receiving flak from critics over Indian institutions' poor ranking, Pranab Mukherjee has finally broken his silence and ensured that all Indian education institutions will soon find their right place in the global rankings for higher education institutions.
The president of the country also stated that the country's education system had once dominated the world for over 1,800 years from the 6th century BC to 13th Century AD. The country attracted scholars from across the globe.
In the latest QC university rankings, no university from the country features in the top 10 in Asia. In fact, IIT-Delhi is the only university from India at 38th position on the list. There are about 10 Indian universities featuring on the list.
"India must regain the lost glory of the past and once again become a centre for cross fertilisation of ideas from across the world," Mukherjee said ensuring that the country will soon find its right place on the world education ranking.
A special presentation was hosted at Rashtrapati Bhavan where a delegation comprising representatives from QS World University, ICAA, British Council, FICCI and KPMG were present.
"Indian authorities will extend all possible cooperation to the delegation in obtaining necessary information in the appropriate format from Indian higher educational institutions. Higher educational institutions should be transparent and all relevant information should be published on their websites," said the president to the delegation during the presentation.
IIT-Delhi was the top Indian Institution on the list ranked at 38th position while IIT-Bombay and IIT-Kanpur secured 41st and 52nd spot on the list.
NUS or National University of Singapore topped the QS University Rankings and Korea's KAIST was 2nd on the list. Last year, it was on the 6th position. University of Hong Kong spotted at the 3rd position.
Rankings of Indian Institutes on the List:
IIT-Madras: 53
IIT-Kharagpur: 60
IIT-Roorkee: 70
IIT-Guwahati: 95
How does this post make you feel?