HRD ministry and Smriti Irani at it, again!!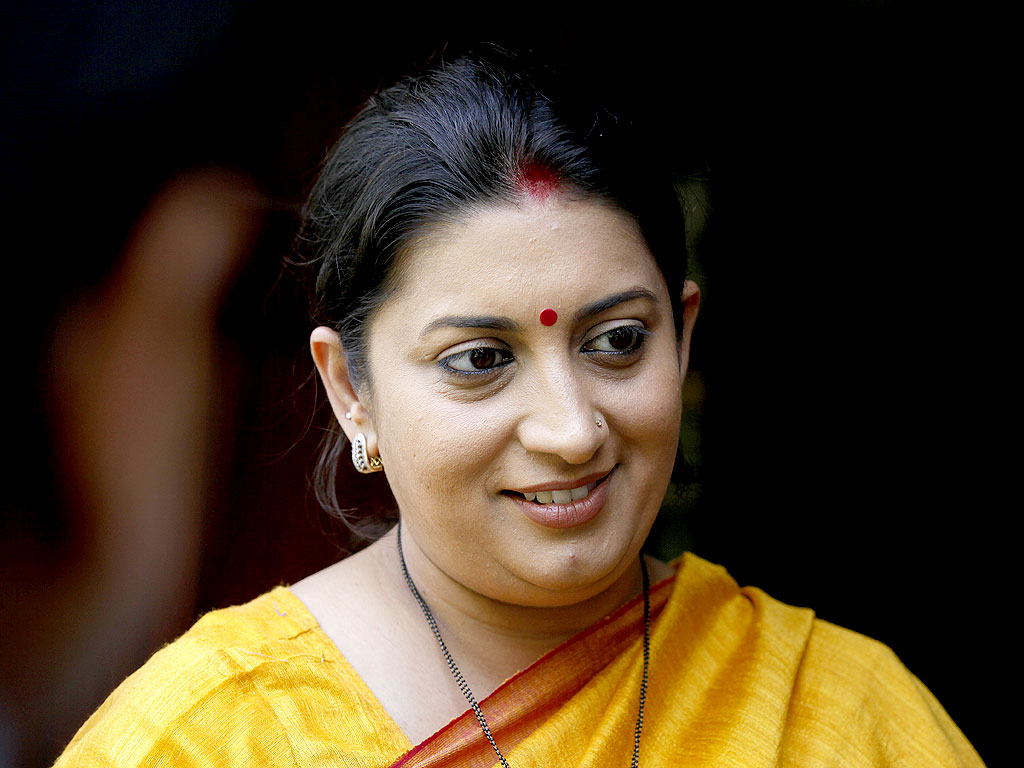 The HRD ministry led by Ms. Smriti Irani, former TV soap actress, turned MP has been in the limelight for quite some time now and here they are, yet again, arguing about what should be cooked in kitchens and what not. Yes, you read it right! Concerned authorities of the IITs and IIMs have been sent postal letters seeking details of food and catering of the institutions. They believe that these institutes are spreading "bad Western culture" into our country by offering students Non- vegetarian food.
IIT Delhi has already chosen its fate by playing safe- has withdrawn non- vegetarian food items from the menu and says it won't be offered to students anymore. The entire kitchen and dining hall has been given over to vegetarian, non- vegetarian students have been told that they will only be served vegetarian food in the kitchen and they will have to live with it like this only. Shortage of "suitable suppliers" for non- vegetarian food is what the students have been told is the reason, to which, obviously, the students aren't satisfied as a good enough reason to believe.
It is not the government's business to decide what food students should eat, moreover there has not been any complaint from vegetarian students in the past and even if there is any problem, it is for us to resolve, not the people sitting behind the big table in Shastri Bhavan, commented a student.
Although there hasn't been any formal comment addition made by the IIT staff to this issue but the staff members have expressed their disappointment to this matter, as per an anonymous source.
On the other hand, the IIMs haven't even bothered to look into the ministry's directive till now.
CPI(M)'s Rajya Sabha member, Mr. Sitaram Yechury has written to Ms. Smriti Irani that the vegetarian food should not be made a rule in the kitchen of these campuses as it would be like pressurising the students to have vegetarian food and depriving them of their rights (right to choose). A separate facility for vegetarian students can be created, if need be, but not at the expense of students who like having non- vegetarian food just because it is considered to be bad- western culture.
IIT Madras has a total of 8000 students and when asked, 7600 of them are non- vegetarian. The tally stands high at 95% of students being non- vegetarian. So, is this really intended to favour vegetarian or is it just so as to convert non- vegetarians to vegetarians? Or is it just because some people believe that non- vegetarian food is western culture and is spoiling India? Does the government really have to police the food habits of its citizens? Why?
How does this post make you feel?