Hacked it to the Placements at the IITs!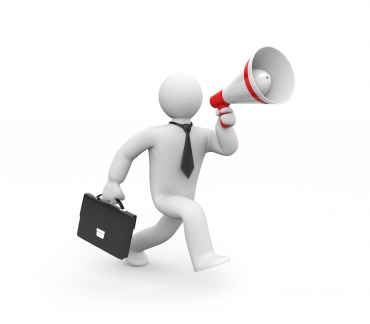 We all have heard many stories of really genius and intelligent answers at the IITs getting instant placement. But what about those guys who got some awesome offers being at their wackiest best? Read on to know the stories of a student who hacked the placement site, as he was ineligible to sit for the interview; and some other interesting stories too!
1.       So "Down to earth"
Company ABC interview taking place.
Candidate A walks in.
Interviewer: Hmmm… I see a very low CG on your report card. May I ask why?
Candidate A (instantly): Well Sir, the lower the CG (centre of gravity), the greater is the stability of the body!
Result: Hired!
2.       A Mathematical Wonder child!
A dull day of interview and a bored panel of interviewers-
Interviewer: Ok, can you tell me how many hair are there on my head?
Candidate B: Yes, it is 26025 +/- 4.8%"
The Interviewer (curiously): Go ahead, prove it then!
Candidate B: Well Sir, why don't you go ahead and prove me wrong!
Result: A spot offer!
3.       Hacked It!
The third day of busy placements in one of the top IITs-Candidate C was of an entrepreneurial nature. He was at the Incubation centre and was working on the idea of his start-up. He had nothing to do with the placement season. Working under someone was not his cup of tea! His ideal day would start at about 4 PM and he would work till 5 AM next morning before having some samosas and tea at MT to end a tiring but satisfied day. His morning used to be at lunch time when half of the day's placements were over.So, on the 3rd placement day, Candidate C with a senior-
Senior: Hey, I got to know that placements are going on full speed. What are you doing here? Not sitting for them?
Candidate C: Well not at all, I don't like the idea of a job really. I will continue with my start-up.
Senior– I thoroughly understand what you are thinking right now. But given the market condition today, the start-ups may not survive in today's scenario. You must consider a backup job atleast.
Candidate C: I guess you are right. But then I haven't attended most of the Pre Placement Talks and thus I am not eligible take part in placements.
Senior: That is a problem then. Try to figure out something, but fast!
Candidate C: Yes, let me see.
He knew he could not go back in time, so what he thought next was just out of the world. He spent rest of the evening to find a loophole in hacking into Placement Office site, and marked myself present in all the talks!!
Conversation with a colleague post dinner the same evening-
Candidate C: I have finally decided to give placements a try. Just tell me what books to read and how to go about it.
Colleague– That is a good news. Ok, take this book and prepare for the aptitude test first.
It was a real bulky book, like they have for CAT or some other exam competitive exam preparation. He tried to study it but it was so boring that he fell asleep couple of minutes into it, only to wake up the next morning.
Fourth day of the busy placements – At about 8 AM
During breakfast at the mess with another colleague-
Candidate C: So tell me, which company is coming today to campus?
Colleague 2: Company XYZ is coming, and the scheduled test is at 8.30 am.
Candidate C: That sounds cool!
Test for Company XYZ was in a lecture hall which had a capacity of 500+ students. it was overwhelming already. There were 2 options of departments given to candidates and of course our Candidate C didn't have any idea as to what it was.
Candidate C (to neighbour): Hey, well what does option 1 and option 2 means here?
Neighbour (sounding disinterested): Option 1 means (he said something technical) and option 2 no idea.
Candidate C opted for option 2 and got selected for interview anyhow. He had another test at 1 PM and was also selected by an Automobile company for another interview.
At the afternoon test venue chatting with some friends-
Candidate C: I have got interview call from Company XYZ for option 1 and I don't know what it means really.
CSE friend: Well it means…. (Something to do with information security system)
Candidate C was delighted, he felt like somewhere in his brain a bulb switched on!! He had done his BTP in encryption related stuff, and that was first of its kind in his college. He skipped the scheduled afternoon exam and headed to the CC, which was the nearest place to access his BTP report to brush-up all the concepts.
In the Interview room at about 5 pm, Candidate C was the last one to be interviewed.
Interviewer 1: Hi, how are you?
Candidate C: I am good, thanks! Though it was a long day.
Interviewer 1: Well it's only 5 and we have a shift till 8 in office. So how will you work with us?
Candidate C (with a poker face): Actually I got up pretty early in the morning today.
Interviewer 2 (ignoring the last answer): Your B. Tech project looks interesting. So why don't you tell us more about it?
Candidate C explained his BTP and they looked excited. They asked some other questions related to his low CPI, questions on his start-up etc., and the interview went pretty smooth.
Then came the final question-
Interviewer 1: OK, that's all fine, but now tell me, what is the wackiest thing you have ever done in your life?
Candidate C (without hesitating): Sir, I hacked the placement office site to become eligible in your written exam!
At this, both interviewers looked at each other and laughed heartily.
Interviewer 1: Awesome, how did you do it?
Candidate C explained the procedure. He basically did an XSS attack to the site to gain the db access.
The interview ended well. He was chatting with some friends. Suddenly the student placement Office (SPO) guy came to him and asked-
SPO guy– Hey what did you tell these guys?
Candidate C– Why, what happened?
SPO guy– Well… He was saying what a guy that candidate is!
Candidate C was very confident about his selection. Still he did not receive any mail till 8 PM. At 9pm, he was in his wing chatting with his wing-mates, now a bit disappointed. He looked at his phone and saw a missed call at 6 PM. He called to that number. That call was from interviewer1, and he was selected! These guys personally wanted to congratulate him. Also, they wanted to click a picture. He rushed to SPO just n time before these guys were about to make a move.
What a day it was for Candidate C. Though Life went back to usual stuff after this, but in the next few months the market crashed and his start-up failed. He ended-up joining at Company XYZ!
4.       Getting into someone else's shoes!
Candidate D walked into the placement room. A cool atmosphere. Interview happened well.
Then came the last question.
Interviewer:  Do you want to anything about our position in the company?
Candidate D: Yes, but just one thing sir- Tell me how did you manage to reach there?
Result: Hired immediately.
5.       Maal hai toh Taal hai
A placement Interview with a leading consumer giant.
Interviewer: So, salary expected?
Candidate E (spontaneously): Yes sir!
The whole panel broke out laughing.
Result: Hired!
To know IIT colleges in India and IIT placements 2013,
How does this post make you feel?