The Guy who left a Posh Lifestyle to Serve the Nation – The Story of Gaurav Agarwal, UPSC Topper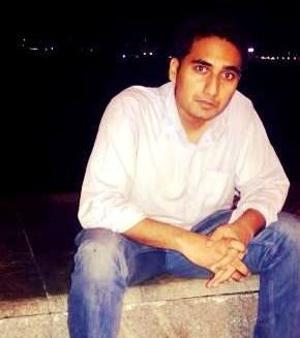 It came as a total surprise-cum-shocker to Gaurav Agrawal when he heard the most pleasing news on Thursday. He initially reacted with disbelief, when he was informed on Thursday that he has topped the prestigious civil services examination this year.
The 29 year old from Jaipur told the media, "Initially I could not believe the news. Then I started receiving calls from my friends, my father and mother, and my wife congratulating me."
Gaurav Agarwal has passed the Indian Administrative Service, IAS, exam in the second attempt. Currently he is undergoing training at the Sardar Vallabhbhai Patel National Police Academy in Hyderabad. He was selected for IPS with 244th rank in UPSC exams 2012, last year.
Upon his decision to reappear for the UPSC exams, Gaurav said "IAS is my first choice. It√ɬĘ√Ę'Äö¬¨√Ę'Äě¬Ęs a field job. Here you can meet people every day, understand their problems, and then try to solve them".
Gaurav√ɬĘ√Ę'Äö¬¨√Ę'Äě¬Ęs father Suresh Chandra Gupta is a manager in Jaipur Dairy, and mother Suman Gupta is a housewife. His wife Preeti is a physician. His father and wife reached Hyderabad on Friday to join him in his celebrations. Gaurav is the only son of his parents while his elder sister lives in the United States.
Gaurav always excelled in studies, coming from an upper middle class family. He holds a Bachelor of Technology degree from the Indian Institute of Technology, IIT- Kanpur, in Computer Science. Also, he is a Post-Graduate Diploma in Management degree holder from Indian Institute of Management, IIM- Lucknow. In IIM, Gaurav was a Gold medallist.
People think and rethink even before they switch jobs, but to leave his highly lucrative job to get back to studying wasn√ɬĘ√Ę'Äö¬¨√Ę'Äě¬Ęt a difficult decision for Gaurav. "I had interest in studies from the beginning itself. I always loved reading and writing" Gaurav said. He, anyhow, admitted that he had slipped after making it to IIT. He said, "I had failed and my degree had to be extended. And, this was a lesson for me. After that I started focusing on studies," he said. Gaurav worked as an investment banker in Citi Group in Hong Kong for four years, but returned to India to prepare for the IAS examinations.
A strong believer in hard work, Gaurav chose history and economics as optional subjects last year, though he had no background of history and got selected in the IPS. This year his optional was economics.
Gaurav has a message for all youngsters of the country: "One should identify one's weaknesses and overcome them, because there is a general tendency to negate the shortcomings in us. We should continuously think of improving ourselves."
He also wants students not to become arrogant on small achievements. He said "We should strive for our ultimate goal. Hard work is the only way. The results will come automatically".
There is a lot one can learn from Gaurav√ɬĘ√Ę'Äö¬¨√Ę'Äě¬Ęs will and his success story. He is a guy who left a well-established career to serve the nation. How many of us can do that?
Boys Shine in the UPSC Exam Results this Year; 1122 Candidates Recommended for Appointment
This post was published by Aditya Singhal, co-founder of askIITians.
How does this post make you feel?