VNIT Nagpur: Why to Join It and Why to Avoid It?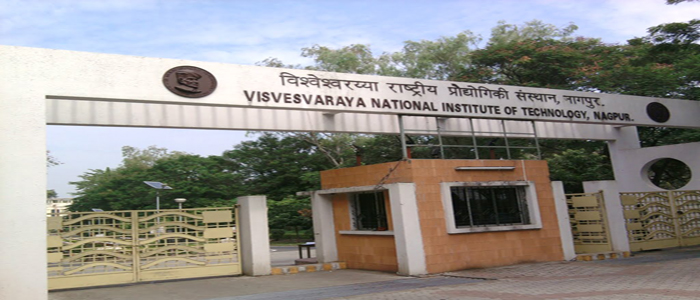 The National Insitutite of Technology, Nagpur or VNIT Nagpur is one of the first six Regional Engineering Colleges in the country.  It was given the status of a National Institute of Technology (NIT) in 2007.  The NIT Nagpur campus is spread over a total area of 215 acres.
The institution offers the following streams in BTech.
B.Tech in Electrical & Electronics Engineering
B.Tech in Electronics Engineering
B.Tech in Mechanical Engineering
B.Tech in Metallurgical & Materials Engineering
B.Tech in Mining Engineering
B.Tech in Computer Science and Engineering
B.Tech in Civil Engineering
B.Tech in Chemical Engineering
Out of these, Computer Science is considered the best course, followed by Electronics Engineering.  VNIT Nagpur ranking was 11th in Times Engineering Survey in 2014.  The NIT Nagpur campus is in Nagpur city, approximately 8 km from the Nagpur Railway Station and Nagpur Airport.  It has a health-care center, auditoriums, computer center, sports facilities, banks, coffee shops, post office and a co-operative store.  The campus bans the use of vehicles and smoking, and has been declared a green zone.
VNIT College, Nagpur has a very active campus life, with a number of societies and campus activities being conducted.  It hosts an active chapter of SPIC MACAY (Society for promotion of Indian Culture Among Youth), IEEE chapter, dramatics society, photography club, student chapters and semi-professional rock bands.
VNIT Engineering College Nagpur boasts of a brilliant alumni corpus, such as Dr. Vijay Bhatkar, Founding Director of C-DAC, Dr. Samir Barua – Director IIM-A, Pradeep Kar – Chairman and founder of Microland, Dinesh Keskar – President, Boeing India and so on.  Alumni chapters are established across India, the US and Europe.
NIT Nagpur recruitments are among the best in the country.  Frequent visitors to the campus are: Mahindra and Mahindra, Deloitte, Barclays, BPCL, Pepsico, ACC, Essar, ABB.  The minimum package allowed for VNIT Nagpur placements is 4 Lacs per annum.
NIT Nagpur fee structure is as follows:
| | |
| --- | --- |
| Fee Type | B. Tech |
| Registration Fees | 70,000 |
| Library Fees | 750 |
| Registration Fees | 500 |
| Gymkhana, Annual Day, Magazine | 800 |
| Physical Education and Medical | 100 |
| Internet and Computer Maintenance | 750 |
| Industry Institute Interaction Fees | 300 |
| Development Fees | 3000 |
| End Semester Fees | 1000 |
| Total | 77,600 |
In addition, there is an additional one-time fee of Rs. 7,500/- in the first year for Student Medical Aid, Student Aid fund, Library deposit, Identity card and Medical examination.
Overall student feedback for the Nagpur NIT is excellent, with most students praising the infrastructure, placements, faculty and campus life.  NIT Nagpur cutoffs in the General category for other states in 2013 have been as follows:
VNIT Nagpur cutoff for General (Other State) candidates in 2013
| | |
| --- | --- |
| Branch | Gen (Other State) Cutoffs |
| Chemical Engineering/Technology | 5956 – 9573 |
| Civil Engineering | 5139 – 7329 |
| Computer Science and Engineering | 1164 – 3532 |
| Electronics & Communication Engineering | 2184 – 4332 |
| Electrical and Electronics Engineering | 3440 – 5058 |
| Mechanical Engineering | 2449 – 4855 |
| Mining Engineering | 7440 – 12892 |
| Metallurgical and Materials Engineering | 7665 – 12195 |
Mostly, VNIT Nagpur admissions take place above the 10,000 rank, hence admission into the Nagpur NIT is a challenge.
How does this post make you feel?