VIT engineer succumbs to parents' dreams, kills himself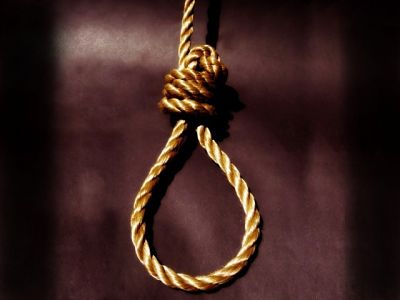 How ironic is the fact that parents, who bring a new life into this world, and wish for the best in their kids' lives, sometimes drive them to take their own lives! Such a case was reported in Chennai on Monday, when a Vellore Institute of Technology student succumbed to suicide under the parental pressure to perform well in the studies.
The 20 year old boy was pursuing his third of year engineering at the Vellore Institute of Technology's Chennai centre. He committed suicide by jumping from the ninth floor of an apartment at Thazhambur, the place where he was residing, on Monday morning. According to the Police, the deceased, named Linga Reddy was a native of Seemandhra. The cause of suicide was none other than immense pressure from his parents to do well in his studies! The boy was so troubled from the extreme pressure, that he appeared depressed to whosoever he met. He had even cut away all the sources of communication, and was not even talking to his own friends from the college.
It is a common observation that most of the Indian children take it as an obligation on their part to do well in studies, because their parents are raising them, and providing them with resources. This is called 'moral pressure' according to Dr H Chandrashekar, the Professor and Head of Department of Psychiatry, BMCRI- Bangalore Medical College and Research Institute. It is a feeling which is imbibed as a part of growing up in our country. Which is a very wrong practice.
Many parents impose their unfulfilled dreams on their kids, and expect them to achieve it. A desire in the beginning, turns into an obsession as it grows on. As a result, the children start feeling that it is an obligation to perform well since the parents are taking care of them them and paying for their education. But why? Is it an unsaid rule? And because of such an obligation, children are unable to speak their minds to their parents, and keep on doing what it expected out of them, regardless of whether it lies in the children's interest areas or the career paths they wish to pursue.
Many parents want their children to be at the top. They put pressure on their children to pursue professions like the Indian Administrative Services, Medicine, Engineering etc., irrespective of whether or not the children have the aptitude and capacity for it. It all happens because of the reputation and power a particular profession wields. But such parents hardly realize that it is not the best what they are giving to their children, but just an option to live second-hand dreams!
This moral pressure rarely translates to academic performance, but it leaves no stones unturned in building up pressure inside children, and prevents them from performing to their complete potential. Thus, before they face an examination, they have a parallel line of thinking wherein they feel that taking their own life is better than under-performing or failing an exam. Had VIT's Linga Reddy been given an option of deciding upon his own life, he would have been in this world, probably pursuing a humbler profession, but surely much happy and satisfied!
This post was published by Aditya Singhal, co-founder of askIITians.
How does this post make you feel?