IIT Student Petitions Aamir Khan for Episode on Road Safety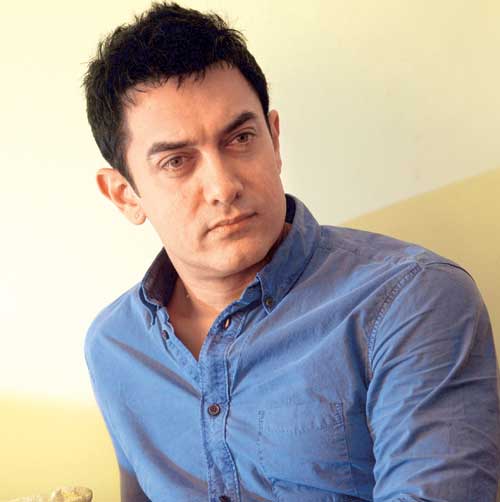 Sometimes, darkness acts as a reason for us to search for light.  A painful incident can become a catalyst for change, bringing happiness into countless lives.  As if to illustrate the principle, a student of the Indian Institute of Technology- Delhi has urged Aamir Khan to discuss the rising incidents of death due to road accidents on his popular TV show, 'Satyamev Jayate'.   Hindustan Times, New Delhi reports that Dikshant Sharma, a student of IIT, has launched an online petition, urging Aamir to take up the issue of road safety on his show, after four of his friends lost their lives in a road accident.  The four friends were on a trip to Rajasthan, to celebrate their placements.  Worse still, two other youngsters were seriously injured when their vehicle overturned near Jaisalmer.
As Dikshant gathers increasing online support for his initiative, his voice has not gone unheard.  Hindustan Times' latest news reports state that the makers of the popular show 'Satyamev Jayate' have noticed his efforts.  The Director of the show, Mr. Satyajeet Bhatkal says, "We have taken Dikshant's online petition seriously.  It is wonderful that a student has taken up an issue that involves each one of us intimately, and affects our daily lives."
Demonstrating his enthusiasm to take up the matter, Bhatkal has stated his willingness to shoot an episode based on the problem.  He is, however, not in a position to commit when the episode will be aired.  Instead he has said that shooting for the episode would begin soon, and there are chances of the episode on road safety being telecast by end of the year.
Keeping our fingers crossed as we follow the latest news of Aamir Khan, we may soon see Aamir covering road safety on his show.  As a media forum, the voice of Aamir Khan on 'Satyamev Jayate' carries a lot of weight with the Indian public and policy makers.  A recent episode of 'Satyamev Jayate' has forced the Union Health Ministry to issue new guidelines regarding the treatment of rape victims.    An episode on road safety may make the snuffing out of four young lives and the untiring efforts of Dikshant Sharma meaningful.  The sacrifice of this young lot may finally bring about a policy change, saving the lives of countless countrymen.
This post was published by Aditya Singhal, co-founder of askIITians.
How does this post make you feel?