Things to try out this summer break!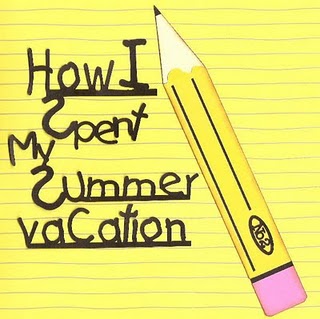 There is a sufficient amount of research which shows that taking a break is good for everyone. It stimulates creativity and productivity and the absence of a break can lead to stress and exhaustion. No doubt that the great Archimedes, who was given the task of measuring the volume of an oddly-shaped crown, had his "a-ha moment" when stepping into a bath. Or even Kekule was said to have thought of the structure of benzene while riding on a bus?
Value of summer vacations
Summer vacations are indeed the most awaited vacations for any kid! These vacations can end up being really boring if there's no outing planned out or a schedule marked out for kids. While kids are packed up with their homework, tuitions and time for games, there might be times when kids feel like doing something extra which would help them pass their time. In this interest, we have listed a few activities for young, budding minds which can be extremely fun and can be picked up as hobbies as well. Go through the list below and see what interests you the most!
1. Begin collecting-  Well, you may have heard of people maintaining collections of coins, stamps, books, records etc. You can also come up with innovative ideas. Just ensure that these ideas are not too expensive and involve collecting something that really interests you. This could be collection of old pictures, posters, differently colored stones etc.
2. Learn something creative- This could be learning any art form that you always wanted to do. The list could range from- a particular type of dance form, painting, vocal music, martial arts, instrumental music, pottery, cooking etc.  It's really good if you pick up anything like this and learn it in the early days of your childhood as an art form helps you become a better person and brings out the creative element hidden in every kid. 
3. Swim like a fish! Kids who know how to swim, definitely know the fun I am talking about. For those of you who don't, this activity is one of the most refreshing and fun activities. You can even do water sports once you learn how to swim. Moreover, a cool and rejuvenating swim in the summers can make you feel really cool and provide you some respite from the heat! 
4. Start a library– If reading is your hobby then you can start a book club or a library by yourself or with your friends. Lay your hands on the books that you can find and create a fun collection of books. With this you can start a book club wherein you and your friends read the same book each week and discuss about it. Also, you can invite others to borrow books for you and charge them a minimal fee too. This way you will be close to your books too, but in a fun way!
5. Nurture plants– Did you feel this was one of those activities done by the elderlies? Well, no! It's one of those activities that gives one a really good feeling and can be done by all age groups. As kids, you can ask an elder or a friend to get you a seed or a sapling and plant it near your house. The entire responsibility of the plant is on you till the time it grows. 
6. Do some social work– Social service does not necessarily mean charity. You can help the community in ways more than one. Just help a neighbour who may not be able to complete tasks alone or participate in cleanliness drives or education programmes for kids who can't afford school. In short, make the world a better place to live in!
Hope some of these activities interest you and you find a good way to enrich the time you spend during your vacations!
Have fun!
How does this post make you feel?