Things to Avoid in IIT JEE 2020 Preparation
"It always seems impossible until it is done." – Nelson Mandela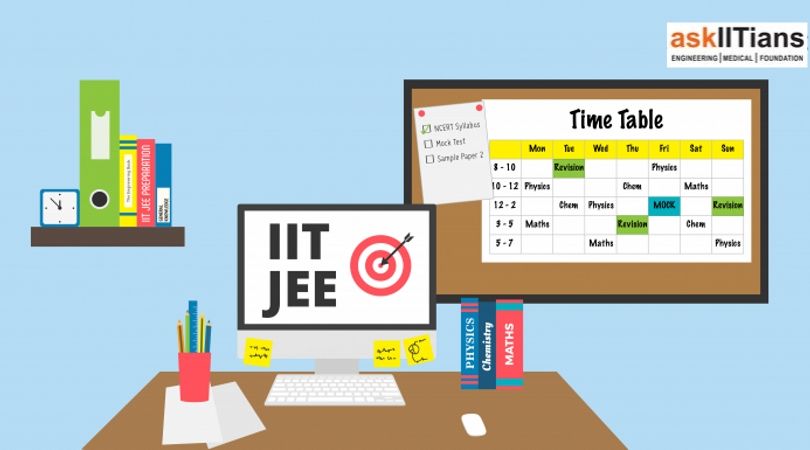 IIT JEE is one of the toughest yet prestigious entrance tests in India. It is your road to an ambitious career as an engineer. Many students have this notion that since this test is tough only students who get straight A's in the class have the capability to crack it. In reality, anyone can clear this exam and get admitted to the distinguished IITs and build a great future. All it needs is a good strategy. So, let's break the myths and provide you some real tips so that you can focus more on your GOAL.
Here are the top 10 things to avoid in your IIT JEE preparation.
Neglecting the Basics


One cannot build a multistory building without a strong foundation. Similarly, the basic concepts of every subject are the foundation of your preparation for IIT JEE. No matter you study online for IIT JEE or refer some reference books available in the market, if you don't know the basics, clearing this exam will be tough for you.  


Procrastination


"I will start my preparation from tomorrow, there is plenty of time for the exam." How many of you actually think this whenever you decide to start studying for IIT JEE? You might think that you will begin tomorrow but that tomorrow never comes. As a result, you start feeling all anxious and panic in the end when you have only a few months' time for the exam. There are several ways to leave procrastination behind like the Pomodoro technique, making a to-do list for the month, week or day, rewarding yourself after a study session, keeping a check on your goals or asking someone to keep a check on you.

Neglecting Health


Some students become so involved in studying that they forget to take care of themselves at all. They stay up late and study, do not take proper meals and many times become too strict to follow the study schedule. All this results in poor retention abilities and they may even fall sick. Students must take care of their health by taking proper rest and having a healthy meal.

Taking Unnecessary Stress


Read carefully! It is okay if you scored less in a mock test. It is okay if you did not understand a concept at first and need some time to study it in detail. Students stress over all such issues and quickly conclude that they will not be able to crack this entrance test. All you got to do is study and the outcome will follow, There is nothing to stress about.

Excessive Screen-Time


By screen-time, we mean the time when you do not study and watch TV or access your mobile phones. Do you keep a check of your screen-time? Time management is important when it comes to IIT JEE preparation. Watching TV or accessing social media is not bad but it should be in a limit. You must understand that your time is precious. Use it wisely.

A Huge Pile of Books


Students often buy a lot of books to study for IIT JEE. Every book might be teaching the same concepts but in a different way and all this might confuse you. The study material that you choose should be authentic and understandable. So pick it sensibly. Do not just read everything. Stick to what is recommended. You can seek help from online IIT JEE coaching or hire a personal tutor if you like.

Losing Confidence


This is quite similar to the points that we discussed in the beginning. Many students think that IIT JEE is only meant for the extraordinary ones and they should just get admitted to any other college. Believing in yourself is the first step to success. If you believe that you can study hard, learn and reflect your knowledge, you can crack this test. Moreover, there are many IIT JEE coaching centers available today. If you can't commute, find one online and begin your learning.

No Timetable


"Rome was not built in a day" – You might have heard this popular saying. It simply means that one needs to work regularly if they want to achieve something great. Hence, if you are not having any schedule of how you are going to cover all the syllabus before the exam you are bound to fail. If you think you can't manage your time seek help from your parents, siblings or teachers and learn how to do it.

Focusing Too Much on One Subject


Some students might like Physics more than Chemistry or some might enjoy Mathematics the most. As a result, students focus more on subjects that seem interesting to them. This is the wrong attitude when it comes to IIT JEE preparation. If you want to score well, you need to study all the subjects equally.

Only Self-Study is Enough


If you have read any of the success stories of students who cleared IIT JEE, they always took some sort of guidance. Whether it is through Youtube videos, online classes for IIT JEE or a private tutor. Self-study is obviously required for this test but one cannot only rely on that. You might not have the time to analyze the pattern of the paper or see which topics are important for you. An experienced tutor can save your time by providing you a personalized strategy for IIT JEE preparation.
Do you agree with these points? I am sure you might have been doing some of these things which is why you are not able to prepare well for the test. But, don't worry, you can catch up and make it to the IITs. Your dream college is just a step away! Just believe in yourself, leave the cult of procrastination, manage your time, follow a study schedule and focus on your goal.
Connect with our Experts
How does this post make you feel?