Life without IIT: Confession of a Phone App Developer!
Just three years ago, my life was a series of failures. I failed to make it to the IITs. My dad was furious and I lost all my confidence. Refusing to believe that I did not have it in me, I opted to join Heritage Institute of Technology – one of the private engineering colleges in Kolkata which was approved by AICTE and was affiliated to the West Bengal University of Technology.
First day at HIT
HIT had opened up in 2001 and I joined it in 2003. On the first day, I was shy and feeling ashamed for not being able to fulfill my dad's dreams. Perhaps, that made me an easy target for seniors ragging the fuchchas. They tied a belt around my neck like a dog and made me go around the entire college.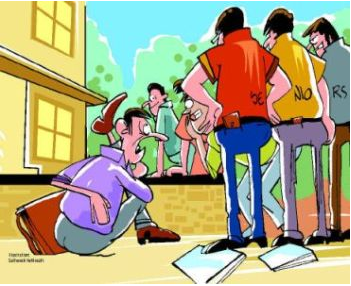 The incident terrified me. When I came back home, I shared the experience with my dad. My dad thrashed me hard screaming, "Get lost, you loser! All you can do is waste my hard-earned money. You failed to make it to the IIT and now, all you can manage to do is to find silly excuses to get out of this no-where college too!"
I was shell-shocked. Perhaps that's what a rape feels like. My dad, who was supposed to be my protector and my support, was ready to disown me because I could not make it to the IIT. He thought that I was useless because I was afraid of such demeaning act of my college seniors!
Low grades in first semester
After that, all my dad would say was to try again and secure admission in an IIT. IIT JEE preparation and pursuing rigorous study schedule at an engineering college at the same time was not my cup of tea. All I could manage was to get very low grades in the first semester.
I was again severely beaten up by my dad. If not for my mother, he would have killed me that day. The wounds he gave me were not merely physical. They scarred me mentally too.
First crush, first crash!
By second semester, I had a girl as my best friend. After my mom, she became the only person in my life with whom I bared all my feelings and shared everything. I decided to propose her and have her with me for the rest of my life me.
She rejected me instantly saying, "I can't, really. My friends will ridicule me for dating such a loser!" After that, she stopped talking to me altogether.That felt like the lowest point in my life. Life in itself had become a chore. But there was my mom after all, and I had to live for her.
Lost my reason to live
In the fourth semester break, I picked up some home tutoring assignments to earn a few bucks. One day, when I was returning home after teaching a student, I received the doomed call – 'My mom had died!' Was there no end to my misery? Was it an ultimate test of my patience? Did God took away my reason to live just to see what I would do now? Was he toying with me?
I cried for days on end. With no alternative, I picked up my pieces and joined the college again.
Empathy, my foot!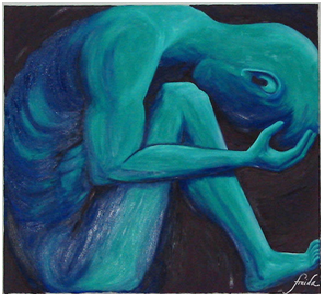 My mom's death seemed like the last nail in my coffin. Unsurprisingly, my attendance dipped to alarming rate that year. The Principal summoned to me his office and asked me the reason. I could hardly contain my tears as I whispered, "My mom passed away, Sir." He grinned, "Oh! Is that it? I am not naïve, dear. I hear such lies every day. Bring me the death certificate." As I was leaving, he gave me a cold stare and said, "I don't need that actually. Guys like you fake that too. Call your dad."
If I have to suggest one thing to the teachers, it would be to be a little sensitive when they talk to a student. They never know what problems they might be facing in life.
Booze helped me survive college
Since I could not laugh and joke around, my friends called me 'a loser'. They ridiculed me and I was often their favorite game. To have some kind of a kinship, I started drinking with them. Bitter taste of alcohol repulsed me but the high did seem desirable.Anyways, I used to drink less and often act drunk just to appear 'cool'. I picked up their terminology too. To this day, I have no idea why we used to refer to all girls as 'Maggie'.
No campus placement for me!
My English was horrible, so I joined English speaking classes to prepare for campus placement interviews. I bought a new pair of shirt too. But all this readiness proved to be a waste of time. I got rejected day-after-day and company-after-company until the last day of placement season.
I informed my dad after the final day was over to inform him about failure. As expected, he told me, "Do not call me again!" This time, I was prepared for it and did not regret his reaction at all.
I contemplated suicide all night long but I had promised my mom to rise and shine and could not bring myself to actually do the act.
Failed to make it to IIMs too, despite 99.87 percentile in CAT
As an engineer without job, I started doing private tuitions and prepared for CAT feverishly. I managed to get 99.87 percentile in CAT but could not secure a seat in any of the big IIMs as I had low grades in my graduation.
I wondered if I will ever get an opportunity again to prove myself. I did get into a decent-enough college. A kind bank manager helped me to arrange a study loan.
I passed out with an MBA in hand and joined Volvo Eicher as Junior Manager. I failed at being a sycophant again and couldn't last for even 3 months there. According to my boss, I was 'inefficient'.
My 'start up' took off!
As I kept applying to other companies, I started developing phone apps to pass my time. Unable to secure a good job, I decided to seriously think about initiating a start up. I got hold of 2 more 'losers' like me – Computer Science graduates with no jobs.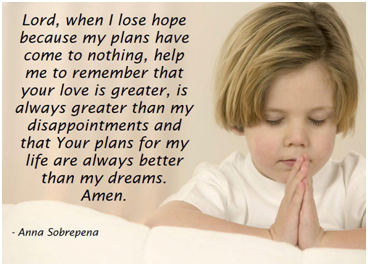 Together, we established a small office in 2011. By the year-end, I had 8 more engineers working with me. In 2012, we were 80 developers working on various assignments for companies like Exxon Mobile, Mobiquity and many others. By March 2013, our company had a turnover of more than 5 crores!
Now, I can philosophize it all. I can say that my seniors, my friends, my lost love and my professors who ridiculed me were the reason to fire me up. They drove me up the wall and managed to fuel me with the passion to surmount all obstacles.
I don't live with my dad but I do send him enough money to keep him comfortable – all that he had wanted all along.
I met a lot of good people too – friends and professor who encouraged me all along. They were the ones who kept up my faith in humanity and goodness.
So, my friends, never lose hope. If I can, you can too.
This inspiring post was mailed to us at blog@askiitians.com. If you like our efforts, do subscribe to our newsletters. You can also like our Facebook and Twitter page to read our latest posts. 
How does this post make you feel?