From Innovation to productizing: An IIT-D student develops a Haemoglobin Measurement Device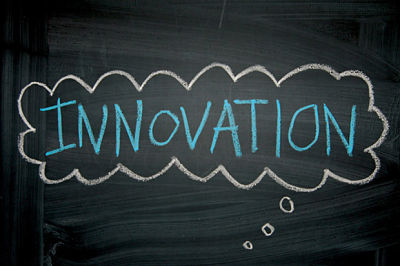 29 March, 2014 would be a date to be remembered for the biomedical engineering department of IIT Delhi, for a long time. This is because, Amber Srivastava, a student of the same department developed an innovative Haemoglobin Measurement Device called the TrueHb Hemometer. This device is not only a big breakthrough in the field, but it is also the first time an innovation is getting productized for the biomedical engineering department. The USP of the device is that it is just the size of a mobile phone as compared to the big and bulky conventional machines.
All India Institute of Medical Sciences has authenticated the device for its effectiveness. India has a high prevalence rate of Anaemia and many maternal deaths are also related from it. This devise will help identify such cases and tackle the same.
To develop and market the product, Srivastava has established a company by the name of Wrig Nanosystems Pvt Ltd.
TrueHb Hemometer was developed at IIT's Centre for Biomedical Engineering with the funding received from the Technology Development Board of the Department of Science and Technology. The Centre for Biomedical Engineering was established as the result of a joint venture between AIIMS and IIT to for the development of healthcare technologies.
How TrueHb is better than other devices?
TrueHb can be charged just like mobile phone and with a one-time charge it can conduct as many as 300 tests. On the other hand, the conventional CBC counter (gold standard for haemoglobin tests at present) requires a continuous power supply.
TrueHb is expected to be priced at around 25,000 rupees which is really evolutionary. The CBC Counters cost around 2-10 lakhs!
TrueHb has a sleek and modern optoelectronics design as compared to the conventional CBC counter. It also weighs just 800 grams which makes it ultraportable.
TrueHb is just the size of a mobile phone, whereas the CBC counter is double the size of a personal computer!
Not only the CBC Counters, but TrueHb is better than the paper based colour cards as well. These cards just tell us the range of the haemoglobin level and not the exact value, which is in fact just a rough estimate. But TrueHb can provide the exact value of the haemoglobin level.
TrueHb is really a wonder as it works with only a tiny drop of blood, i.e. just as much as one gets from a pin prick. This is just like how a conventional glucometer works. Also, it can tell the accurate haemoglobin level in as less as 45 seconds. Not only this, but TrueHb can save as many as 1000 readings at a time!
TrueHb is really revolutionary. In future it will not be just beneficial for use at the labs, but also in primary health centres and as well as for personal use at home.
This post was published by Aditya Singhal, co-founder of askIITians.
How does this post make you feel?