The Top 25 Entries of the "I love you Mom" Contest by AskIITians

So the "I love You Mom" contest run by AskIIITians ended on a good note last night and we were seriously overwhelmed by the response we received from all of you. Our website was literally packed with some of the world's best messages ever written for mothers. Although all the messages were heart-warming, we picked only those, which were original and were deep in thought.
Congratulations to all top entries of the contest!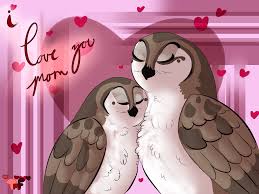 The Best message that we have selected as the winning entry(By Lucky Draw) is written by Rishab Verma who beautifully writes,
"Mom you heal me and the world around me with just a single glimpse of your presence. Your loving heart and arms restore my faith in every creation of the God on the earth. I can drift to a beautiful sleep every night just because I can feel I am wrapped in your love and, thus, wrapped in God's love. If every kid could have felt the love of a Mother the way I do, this world would have been a far gentler and a better place to live and die."
The next message we have selected is special not only because it is well written, but also for its purity and innocence.
Ujjawal Kumar writes to his mom, "A man loves his sweetheart the most; his wife the best, but his mother the longest. A young boy said to his mother, 'How old were you when I was born?' His mother replied, '23.' 'Wow, that's a lot of time we missed spending together. Happy Mother's Day!"
"My soul Mama! This day is a wonderful, which ever created by god to wish you. On this wonderful occasion, i want to say you that I BREATHE IN THIS WORLD BY LENDING YOUR BREATH, I LIVE IN THIS WORLD WITH SOUL BY LENDING YOUR SOUL, I HAVE THIS BODY IN THE WORLD BY LENDING YOUR BODY all this things are lend to me by you. But the only thing that i will lend to you is KEEPING YOU IN MY HEART TILL OUR LAST BREATH. Happy Mother's Day! My Dear Mom!" writes Gokul K. This was chosen by our team for its author has carefully picked up right emotions to express his love and care for his mother.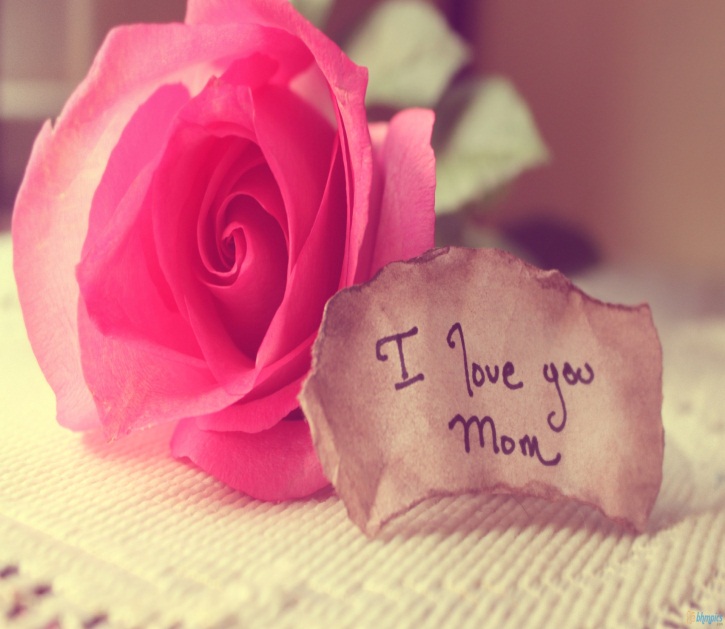 "my smiles remained a reason for your happiness, my worries and pains gave you sleepless nights, my exam tensions stole away the ingredient called peace from your life, i have always created issues for you, you often had to take the dad's scolding for my stupidity, still you look at me with eyes overflowing with love, affection, and care and you make me feel the blessed the loved and the most precious person in your life .I don't know if anyone in my life would ever love me so unconditionally. I may have not expressed i may have not conveyed but today i want to tell you mom 'I LOVE YOU' for all the reasons which i can't even count, i have taken you for granted times and again but this is the day i can't stop myself from saying mom you are the most beautiful creation of god to me, the signs of aging makes you look even prettier than stars in the sky, flowers in the orchard and even better than you yourself in your wedding pic. Mom i value you, you are worthless, you are the reason for me to believe that god really exists, only GOD can create something exceptional like you.  my tears, my emotions and even my lifelong services to you can neither match nor repay even 1 % of what i have received from you. Mom today i ensure you of making every day as special as today. Words often seem inadequate to convey our emotions when heart is overflowing feelings still i hope my heart reaches out to you through this small BUT TRUELY FELT MESSAGE. Thanks to askIITians which instigated the feeling in me to convey my emotions to my dearest mom," says Zarwatul Hadi.
"Thank you for all the things you have done for me. I may not understand you on some things but I know that you're only doing what you know is right for me. I thank God for giving you as my mom because there's no other mother who could replace you to me… Thank you I LOVE YOU MOM," Devashri Patil writes.
Neeraj Dembla explains his divine love for his mother incredibly in just a few words, "No matter how old i grow, i still feel secure in mom's lap… I love u mom."
M.K.V. Nanda Kishore expresses the profound love and altruism of his Mother as "u never made me cry, but i saw the tears of joy when i get success,,,,,,,, u never asked me to help u…but i see how u perspire for the independence of mine…… now I am on my feet…but i never forget that I am standing still with your love…..  world without you is LIFE WITH OUT LOVE mom…….. I LOVE YOU AMMA……….!!!"
Keerthana writes, "A Very Special Tribute to a Very Special Mom If there is happiness in my heart, it's because you helped put it there.   If there is gentleness in my beliefs, it's because you showed me how to care.   If there is understanding in my thinking, it's because you shared your wisdom. If there is a rainbow over my shoulder, it's because of your outlook and your vision. If there is a knowledge that I can reach out and I really can make some dreams come true it's because learned from the best teacher of all. I learned from you. A mother's heart is a special place where children always have a home. LOVE YOU MOM."
Shambhavi proves the old adage—both surprises and wonderful things come in small packages—right in her very short note to her Mom, "Mom, did you train or are you naturally the best mother on earth??"
It's not always easy to express your love for somebody with real life experiences because it requires you to be extremely genuine with yourself.
The real innocence of a Mom's love was depicted beautifully by Sanjana who writes, "My Dear Mom, As a child when I gave you chocolate on Mother's day, you took it with a smile and later gave that back to me again as I'm fond of chocolates, Then I never understood how you're able to give me all that I like without storing for yourself. Even now, I fail to understand your eminent love. It's just unconditional and indescribable. There's nothing in this universe to give you for what you gave me. I would be a lightless lamp without you. YOU are the light of my life…  I LOVE YOU…MOM!!  You're unique …."
"Mother is a bank where we can deposit all our hurt and worries," Sagar Chand writes.
It is said that a daughter understands Mother better than a son. P. Harshita proves it right with her beautiful message that reads, "As mothers and daughters, we are connected with one another. My mother is the bones of my spine, keeping me straight and true. She is my blood, making sure it runs rich and strong. She is the beating of my heart. I cannot now imagine a life without her. Wishing you a very happy Mother's day. Today whatever i am is because of you. LOVE YOU MOM!"
Rahul Saxena writes, "Mom i m exist when u r exist so u r my god."
The true love for a Mother does not end with death. Chandrashekhar Adi justifies this with his selfless lines, "You are in heaven but you are in my heart."
"Ma I don't know how to thank u for all u have done for me …u are a never ending song in my life which gives comfort, happiness and being…sometimes I don't find words of the song but I know the tune…u made me fly higher….ur stern eyes made me to be punctual and honest….I am all I am because of You ma…..I don't have words to express my luv for You….I pray to god that I may be able to achieve my mom's hidden desires….Ma I don't know what to gift You ma, there is nothing precious than the value of a life…I whole heartedly surrender that precious life of mine to u ma…because I Had gained it through u ma……………….love u a lott!!!" writes Akash B. Paul.
A Mother is an endless source of strength that her kids can ever have. Angshuman Maity is fully aware of it as he describes his relationship with his Mother as, "Hey maa, you know at times I feel scared about life, I feel depressed, I see nobody around. But on a day like that after hanging up your call, I feel rejuvenated just like those old days when I used to be suddenly awake on bed after a nightmare and go back to sleep with ease holding your hand. You know why your words have so magical effect? Because they simply tell me the most Important person of your life only cares about your well-being, nothing, literally nothing else When I see tears in your eyes, I desperately want to be a superhuman and erase all your pains. I still remember your face when you cried on the day I left home to stay in hostel and realize how much it gives you pain to just stay away from me. I may not be a perfect son Maa but you are the perfect in every sense. And you may hate this like every single mother on earth would, I wanna die in your Arms. I love you Maa. Happy Mother's Day!"
When the stress and depression overshadows everything in the life of individuals then the Mother's love comes to their ultimate rescue.
This is justified by Yeswant Kumar in his lines, "I was low on spirit a day ago. i felt nothing when i have imagined a park with green lush, singing birds, and a pond on which swans and ducks played on. But a flash of your memory raised my spirits, pampered my sagging thoughts, and excited my intellectual senses. So Mom you are the only root for my happiness."
Shreya writes, "Mom's the word for me l. I guess it has always been. The greatest gift the Almighty chose to bestow upon me. The biggest sacrifice the lady ever made was to keep me away from her so that I could get the best education. Thus the earliest memories that I have of her are those of her crying on the railway platform as the train departed. She'd stay awake the entire night only to ensure all my holiday homework was completed. My mother is an epitome of selflessness. I guess it's because I was once upon a time a little while ago inside you that makes you understand me so well!!! THE UMBILICAL CONNECTION 🙂 Almost never felt the need for words. I know I made fun of your culinary skills, but i missed your chappatis the most when I was in hostel. The way things are always kept at their orignal places back even when i remember to have misplaced it. Mrs. Superpower, you spoil me silly. Your my biggest strength and weakness. I don't remember you lecturing me about anything. You have always taught by example. It's your sincerity towards your work that makes me seek perfection. I'd wish one day someday someone sees a glimpse of you in me. I know it's not easy. You are so flawless. But then fingers crossed!!! I hope we remain together always MUM cause often when you are not around there's a void hard to fill. You are my biggest strength, but weakness too. So be there around always because this kiddo needs her GOD.  Hey, askiitians!!! Thanks for the opportunity 🙂 In our super-mundane lives we often take somethings for granted and what really tops our personal list of negligence is the woman who made us possible. The day we are born she forgets that there's anything more to her life. It's my mum's birthday today and this makes me feel as if she was just born to be my mother. Thank You guys for giving this incredible opportunity to thank our MOTHERS; She's hardly acknowledged ever. Let the winds course change :)."
Sometimes the best expression is just plain and simple. It's its honesty that sets it apart from the crowd. We found the same honesty in Saurav Gupta's lines, "Mom "i love you. You are the best mom in the world…!!!  Meri mom bhot hi helping nature ki hain, par aaj mai chahunga ki unki help karu,, unhe ek surprize gift du,, par asli gift to unhe tab milega jab mai unka sapna pura karunga..ek successful insan banu..  Kuch dino pehle mera accident ho gaya tha uske liye #sorry mom, next time se itni fast bike kabhi nahi chalaunga and last lave you, luv u, lv u, <3 u :)"
Yatharth Singh writes, "Dear Mom, I'm very thankfull to AskIITians for giving me this opportunity to say a big Thank You to You for bringing me to this world. God is not Everywhere that's why he created you. Today what i'm is just because of You. You know you are everything to me. i know motherhood is toughest job in the world of 24Hours. How you can be so caring & loving to everyone you are best mom in the world, No one can take your place. Love You <3 – Yatharth Singh."
"Maa i love you ..,i love you till my last breathe .  dont know how but now i realise you are the only one who loves me a lot. a non-profitable love ,pure love …. maa hostel ja kr pata chala kitna muskil h jinna,,,  maa  tb se aap ke liye izzt or baadh  gyi …. pata nhi aap se kah paungi ki nhi…. but i know u r best and u r one who will never stop loving me… u are my goddess.. 🙂 love u maa," Ompriya expresses her love for her super-mom.
"Dear Ma, You know i love you, and there is not much to say, because all you have ever done for me is beyond compare. You blessed me with life, and what more can i expect, But still you keep doing things for me, and i can only thank you for that. You are an angel, God's divine creation, asking nothing in return for your love and care. The pains that you beared to give me life, are too great say, and all you did that while was pray, that your child came into this world. You still take all my pains into you, be there for me, without me asking you to. You know me inside out, and what greater could anything be. You are my most precious gift, and all i can promise you on this day, is that i would love and respect you all my life, and thank the almighty for this grace. Love you a lot Ma, Thank you for being a part of my life. HAPPY MOTHER'S DAY," writes Arshdeep Sood to express his love for mom.
"I call my mother "Aai" Where "Aa" stands for Aatma (Soul) and "I" for Ishwar(God). She indeed has God in her soul. Happy Mother's Day to the reason of my existence. I might have been in your womb for just 9 months but you shall be in my heart for eternity," the real meaning of the term Aai in Marathi is beautifully told by Amol Vagad.
Distance does not always appear as a hindrance in the true relationship. Ankita Mishra who will not be able to be with her Mom on Mother's Day has expressed her love for Mom with a few lines that she created, "Maa..may be like every year this year m not with you to celebrate this special day but honestly mumma..i miss  you every second of my single day. Wish you a very Happy Mother's Day my cutest mumma. I know i will never be able to repay what all you do for me. But i love you the most.  I consider myself the luckiest girl to have a wonderful muma like you. So i have made few lines for you.. "Aziz bhi tum ho, Naseeb bhi tum ho, Duniya ki bheed me kareeb bhi tum ho, Tumhari hi dua se chalti h meri ye jindagi, kyuki meri Khuda bhi tum ho aur Takdeer bhi tum ho. I love u mom."
"Dear Mummy,We are glad to be your daughters…All those moments spent with you have been beautiful…infact they've been splendid…Though tears might have rolled down from our eyes at times but there has been more of smiles and laughter along…You've made a woman out of a girl and that too perfectly! We all are woven together with the thread of love that is unbreakable…We both have loved you,and love you and will always be loving you! Forever yours, Your daughters…Vani and Shivani," writes Vani.
The real love of a Mom is not always limited to just her kids. It goes beyond and extends to everyone in need of the purest form of love. Proving this is a woman who finds her Mother-in-Law to be her real mom. Rashmi Gupta writes, Apane Bete Ke Jane Ke Bad Bhi AAp Mujhe Wahi pyare Aur Ijjatt  Deti Ho, Aaj Bhi Apani Bahu nahi Apani Beti Samajhati Ho . Many – Many Thanks Mummy."
How does this post make you feel?