IITian who turned a musician and then a bureaucrat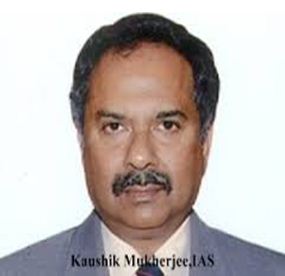 New Delhi: An electrical engineering graduate from IIT Delhi – Kaushik Mukherjee – is the new Chief Secretary of Karnataka. But if he had not made it to the position, he would have been playing harmonica in an international event in Germany.
A man of many talents, Mukherjee did his M.Tech from New York. But he was looking for job stability. Thus, he appeared for IAS exams. He surmised that the administrative services will provide him a chance of having one employer but the job responsibilities will change from time to time. He cleared the exam in the first attempt and secured rank #35. He opted for Karnataka cadre.
He was also a part of musical troupe called Choir 88 but when it turned professional, Kaushik pulled out of it.
Kaushik was born in Kolkata but was brought up in New Delhi. His father was a Chief Engineer with Doordarshan. As a cricketer in his colony, he was good at googlies and leg-spin. When he was admitted to IIT Delhi, he bunked classes for cricket and watch movies.
Ever since his initial days as a bureaucrat in Karnataka, he made it a point to learn Kannada. Kaushik has managed to balance his work and family life quite well too. In his family, there are his wife Oli who did her Masters in English, his two sons Kushal and Kunal and daughters-in-law – all of them doctorates.
While Kushal and Kunal both chose the technology sector as their career fields, Kaushik Mukherjee maintains his distance with Facebook and Twitter which he feels intrude upon one's privacy.Being an IITian, Kaushik has proved that excellence can be a way of life for some.
This post was written by Aditya Singhal, managing director of askIITians.
How does this post make you feel?