IIT-Indore Hit by the Startup Bug—Launches Its First Ever Official Startup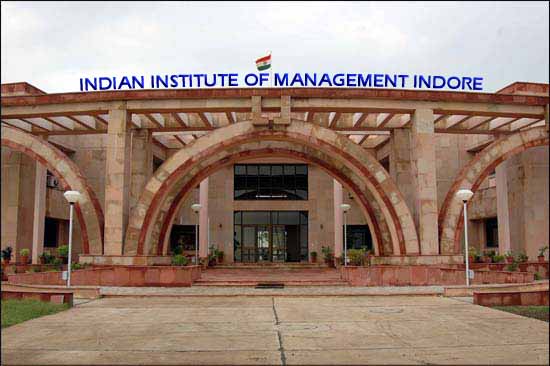 The new age IITians are no longer pleased with just any lucrative job and handsome pay package coming their way right after graduation. The wave of making a mark in the industry with startups among IITians has got intense enough to hit the walls of IIT-Indore finally.
IIT-Indore is on the verge of making a history with its first ever official startup by any student.
Kaushik Barodiya (a 3rd year computer science student) and Vibhor Pandhare (a mechanical student) from IIT-I are two proud founders of their startup—Greek Ware, which is also the first startup of the engineering institution.
Geek Ware will provide several education institutions with customized stationary products like pen and diary. The startup is currently on its trial phase and its founders are selling products to their college students and faculties.
As these two young promising engineers from IIT-Indore share the same business model, the business idea developed in their minds last year. They named their startup Geek Ware after software and hardware.
"Every institution needs to have customized products. Be it a college or a corporate house, customized products are required everywhere. The investment in the business model is not huge and college is supporting us. We are getting a good response and we will carry it further," Kaushik Barodiya said.
With an intention to motivate students become creators rather than producers, the startup got its support from IIT-Indore's SESC (student entrepreneurship support cell) and its head-faculty coordinator Vimal Bhatia and Gourinath Banda.
SESC was established in IIT-Indore on August 16th, 2013.
The founders of Geek Ware are looking forward to tie up with various websites to cater to the needs of a larger market.
"We will expand our services if the business model generates good response. It will not be limited to IIT-I but will be open for all. We will also include T-shirts, notepads, mugs, bags and badges in our products," Kaushik Barodiya said.
This post was published by Rakesh Singh, The product head at askIITians and an IIT- Delhi and IIM-Kozhikode alumni.
How does this post make you feel?