Facebook Shocks Again!! Buys WhatsApp—Is Insecurity the Reason?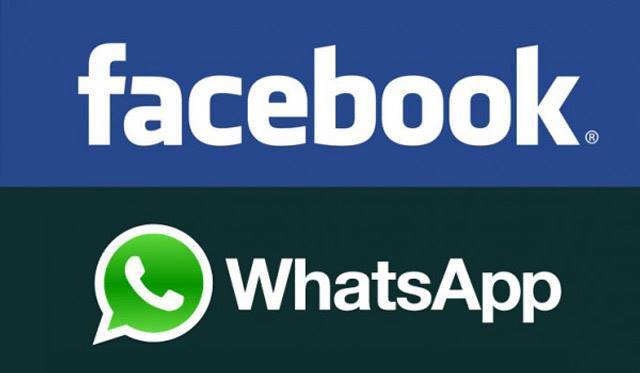 The latest shocking news that is doing rounds now is the deal of Facebook buying the famous WhatsApp! Facebook recently proclaimed to have agreed to buy the immensely admired mobile messaging startup WhatsApp for a whopping sum of $19 billion which would include:
$4 billion in cash
$12 billion in Facebook shares
$3 billion in regulated stocks which shall be granted to the WhatsApp employees conferring over the next four years.
But what exactly was the reason behind this deal? Was Facebook getting insecure of the increasing fame and admiration of WhatsApp? Whatever be the reason behind the deal, $19 billion implies that Facebook expects and assumes the value of WhatsApp to be more than $42 per user. The scenario would be somewhat like Instagram wherein the initiator and CEO Jan Koum will now be a part of the Board of Directors. WhatsApp however will carry out its operations independently while being within Facebook.
The sum at which the deal has been closed seems to be extremely high for a new inception with merely 55 employees. Some of the other top-notch concerns whose capital in share markets stretches up to $19 billion include:
United Continental
American Airlines
Ralph Lauren
Marriot International
Campbell Soup
Coach and
Tyson Foods
Facebook CEO, Mark Zuckerberg consents to the growing prominence of WhatsApp and agrees that its services are extremely commendable as it is a platform where around 1 billion people connect.  Mark also admits that the growth experienced by WhatsApp in all these five years is far more than the growth of some of the elite sites like Twitter, Facebook or other social media concerns.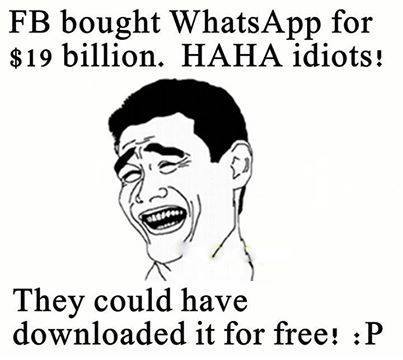 WhatsApp claims to have around 450 million monthly users and as a matter of fact, around 70% of these users are active almost every day. Moreover, what is even more mesmerizing is that around 1 million users are getting added to this list on daily basis. The simple reason behind the success of this wonder application is its powerful and prompt messaging ability. Unlike other applications, WhatsApp does not show any kind of advertisements and nor does it offer the option of playing games or making online purchases of digital goods. Rather, it does charges a nominal $1 annual subscription after one free year. Koum is excited to team up with Mark and Facebook as he would now be able to reach out to a bigger mass.
The headquarters will continue to be in Mountain View, CA and there would not be any kind of amalgamation between the employees of WhatsApp and those working on the present Messenger of Facebook.
If in any case, the amalgamation fails in acquiring the approval form the governing authorities, WhatsApp will get a breakup fee of $1 billion in cash along with shares of Facebook Class A common stock equal to another $1 billion. So, in either case, WhatsApp won't be a loser!
This post was published by Rakesh Singh, The product head at askIITians and an IIT- Delhi and IIM-Kozhikode alumni.
How does this post make you feel?