Your Guide to World Class Technical Programs in Top IITs—Based on QS World Ranking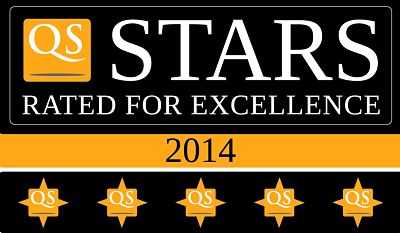 Engineering aspirant undergo a number of ordeals after clearing IIT-JEE examination. However, the one that really takes a toll in their lives is deciding for the right undergraduate program or subject in the hallowed IITs.
To help all the engineering aspirants sail through this nightmare unscathed, we have got you the following study.
After making several marks in the global academic arena, IIT institutions forayed into the QS World University Rankings by Subject. Based on this study, we can take a look at some of the best subjects being taught in 3 best IIT institutions in India.
With 42nd rank in electrical engineering, IIT-Delhi bagged the highest position from the country while IIT-Bombay achieved 49th position in electrical engineering and 50th in civil engineering. IIT-Madras secured 49th position in civil engineering.
Apart from IITs, IISc too featured on the list securing 46th position in materials science.However, no Indian universities could feature on the list in the following categories: arts, humanities, and social sciences. The only Indian university to have featured on the list for linguistics was IIT-Bombay, which bagged a ranking between 151 and 200 position.
According to reports, IIT-Bombay has emerged as the top Indian institution on the QS World University Rankings by Subject with four of its courses making it on the list.
"The IITs continue to perform well in their specialist areas and the inclusion of three of them in the global top 50 in the engineering disciplines shows that they are starting to achieve genuine international renown," Ben Sowter,
QS head of research, said.
Sowter also showed his concerns over no Indian institution making it to the list in the category of the Arts, humanities, and social sciences.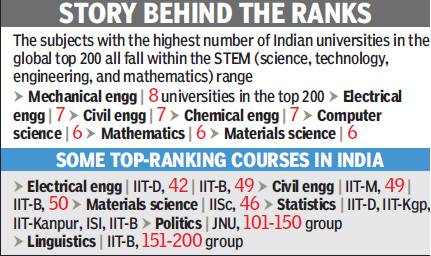 "The absence of Indian universities from the top 200 in subjects such as medicine, law, economics, accounting and finance underlines the difficulty India faces in reversing the tide of talented students leaving the country to study these disciplines abroad," Sowter added.
"The latest QS rankings highlight the excellence of the specialist Indian institutions in the STEM (science, technology, engineering, and mathematics) area and also identifies the need to improve the global competitiveness of our universities, in particular the large and comprehensive institutions," Mohandas Pai, chairman, ICAA — Indian Centre for Assessment & Accreditation, was quoted as saying.
In the QS World University Rankings by Subject, Harvard has once again topped the list with its 11 of the 30 disciplines making to the rankings.
This post was published by Aditya Singhal, co-founder of askIITians.
The Undisputed—To Find the Real Truth behind IITs and BITS Disputed Dominance
Good news for IIT aspirants who have not done well in JEE!
Is Dropping a Year for IITs Good Exam Strategy?
15 Tips to Cheat at MCQs in IIT JEE: Guessing Your Way to the IITs
How does this post make you feel?