Come clean on Sanskrit in schools, SC directs Government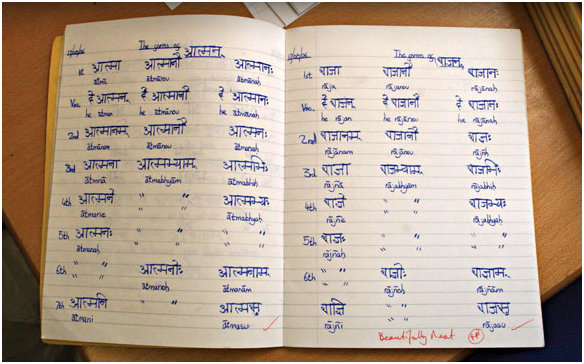 New Delhi: Attorney General Mukul Rohatgi has already clarified to the Supreme Court (SC) bench that the students of Kendriya Vidyalaya (KV) will not face any problems in appearing for the Class 10 board examination to be conducted by the Central Board of Secondary Education (CBSE), if they do not appear for their Sanskrit exam (as the third language).
The Central Government had decided that for the mid-session switch, students from Classes 6 to 8 in KVs will allowed an exemption from the Sanskrit language test for this year. However, some parents alleged that this is in conflict with the CBSE curriculum guidelines which state clearly that clearing the third language test is compulsory.
They feared that if their wards did not clear the third language, they might not be eligible to appear at the Secondary School Examination of the Board at the end of Class 10 unless he/she has cleared the third language."
Reema Singh, lawyer of 22 parents, said in the court that if such a thing happens, it would be callous on the part of the government to push the school students to such a state.
Mr. Rohatgi however tried to set the apprehensions of the parents saying that the CBSE rules would not affect the future of aggrieved students. He also pointed out that the board exam at Class 10 level is 'optional' these days.
However, the SC bench directed the government to clear its position on the issue.
In 2011, Kendriya Vidyalaya Sangathan and the Goethe Institute of Max Mueller Bhavan in 2011 signed a 3-year MoU in which German was adopted as third language at many schools. However, the Central Government states this MoU was illegal and violates constitutional provisions that directed students to learn a regional language as the 'third language' instead.
How does this post make you feel?