9th of December (A Quick Glimpse)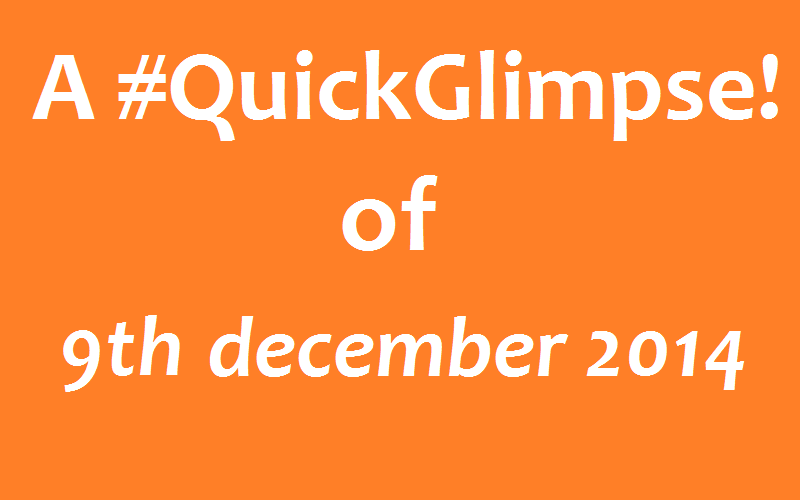 From today, askIITians is launching a new section – Quick News. Here, you can read the gist of all the latest news and notifications in the relevant sections.
Don't forget to bookmark this page for daily updates.

Placement News
| | |
| --- | --- |
|   | Facebook offers Rs 2-crore pay package to Aastha from IIT BombayA 3rd-year Computer Science student at IIT Bombay – Aastha Agarwal – has received a pre-placement offer with a package of Rs 2 crore by Facebook. In May-June, Aastha trained with Facebook in California as a software developer. |
|   | IIT Bombay Placements 2014: 50% students hired in Week 1In the first week itself, 50% IIT-B students (about 700) have received job offers. About 15 students have received crore-plus offers from Facebook, Oracle, Google, Samsung Korea and Microsoft. These packages include stock options too. It is expected that 1,000 students will be placed in the first phase. E-commerce and start-up firms have hired most IITians across campuses. Flipkart has hired 20 IIT-B students while Olacabs has hired 50. |
Engineering News
| | |
| --- | --- |
|   | Upangya takes Udaan to join engineering courses in IITUpangya Parekh from Pune is one of the 1,000 girls who have received Udaan scholarship being offered by the Board of Secondary Education (CBSE). These scholarships are meant to encourage more girls to take admission in the engineering courses in IIT. About 15,000 applicants from all over India had applied for them in October. Upangya will now receive monetary assistance worth Rs 3 lakh, a tablet with e-books and notes to help her in her IIT JEE preparation and weekly access to virtual JEE coaching. |
|   | JEE Main 2015: Apply till December 18 Online registration process for the Joint Entrance Examination (JEE) Main 2015 will end on December 18, 2014. Candidates have complained to a few technical glitches though. At some exam centres like Bangalore, students do not have the option of registering for both BE and B.Arch courses. Some have even complained that the column on school details is vague and candidates have to select one of the given options only – to be able to submit the form. Candidates are advised to read the given instructions and choices carefully and then choose a particular option. Or contact the CBSE immediately to register your complaint. |
School News
| | |
| --- | --- |
|   | Modi Government to nudge private CBSE schools to adopt SanskritThere is a high probability that the Narendra Modi government will soon ask the private schools affiliated to the Central Board of Secondary Education (CBSE) to adopt Sanskrit, instead of German, as the third language from the next academic session. Centre has already directed the Kendriya Vidyalaya (KV) schools to do so. According to the minister of state for HRD Upendra Kushwaha, teaching foreign language under the three-language formula is a violation of our national education policy which allows students to study any 'modern Indian language' – apart from English and Hindi. More than, 11,000 CBSE schools will be affected by the move. |
|   | TN govt order for CBSE schools challenged in Madras High CourtKamala Niketan Montessori School, a CBSE school in Tiruchirappalli district, has challenged the Tamil Nadu government order to bring CBSE schools under the jurisdiction of state education department in Madras High Court. The school counsel alleged that the state was trying to interfere with its curriculum and syllabi which complies with the Central Board, which is under Central government. |
Medical News
| | |
| --- | --- |
|   | Nursing student at AIIMS commits SuicideOn December 7, 2014, a 20-year old Nursing student from All India Institute of Medical Sciences (AIIMS) called Pallavi Grover committed suicide. She was in the third year of her course had recently failed in one of her practical examinations. Also, Pallavi was not on good terms with hostel superintendent and other staff members. Last year, AIIMS Delhi saw four suicides. |
How does this post make you feel?