CLASS 12th EXAMINATION PATTERN 2020: KNOW ALL THE CHANGES HERE
CBSE has brought some major changes in the class 12th examination pattern which will come into action from the academic session 2019-2020. Students appearing for the board exam in the year 2020  will be taking the exam based on the new pattern. Let's check out the incorporated changes:
HIGHLIGHTS:
More number of objective type questions:
Internal assessment in all subjects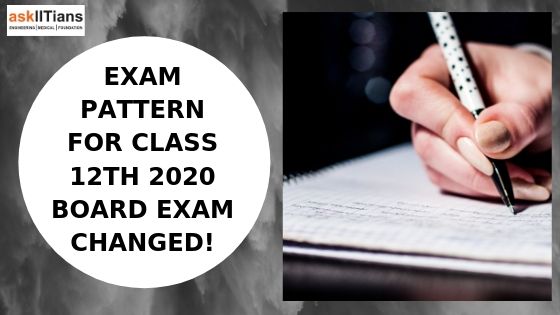 Earlier there were no criteria for Internal assessment for subjects like Maths, Language, Political Science. But from the latest pattern exam 20% marks will be dedicated to Internal Assessment; which implies that only 80% marks of questions will be there in the theory paper from the Board exam. 
The question paper will be having 25% objective type questions which will account for 20 marks in the theory paper. Fourteen questions will be cornered for the two marks section and three marks section each and five marks section will have three questions which makes it 15 marks for the section. The pattern is tilted towards the competitive exam side which would help students to crack the number of competitive exams automatically.
How does this post make you feel?