CBSE Starts Awareness Programs about the Perils of Tobacco for Students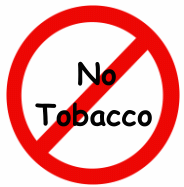 Touted as one of the first ever awareness programs about the perils of tobacco launched by the CBSE, the Board has directed all schools to seriously work on the them called " 'Harmful effects of Tobacco" and educate all students through innovative mediums such as poster making, essay writing competitions, and quizzes.
This awareness program has come in the wake of WHO's "World No Tobacco Day" on May 31st.
"It is not just important to educate children scholastically, but children must also have general knowledge and awareness. As an education body, the onus and responsibility of creating social awareness amongst children is on the board," CBSE's Chairman, Vineet Joshi was quoted as saying.  "We would definitely like to play our part," he added.
The top two entries of each competition will be sent to the CBSE on or before May 20th, 2014.
"The top three entries will be selected from each CBSE region by a distinguished panel of experts and the winners will be awarded a certificate and a citation on World No Tobacco Day," the circulation read.
"The board strongly feels that schools have a major responsibility to raise awareness among their students, staff and the community against this deadly habit," An official with the Central Board of Secondary Education said.
"Schools must ensure that Section 6 of Indian Tobacco Control Act COTPA 2003, which prohibits the sale of tobacco products within 100 yards radius from any educational institution," he added.
How does this post make you feel?