The Chemistry Exam Paper Was the Suicide Note of the Teenager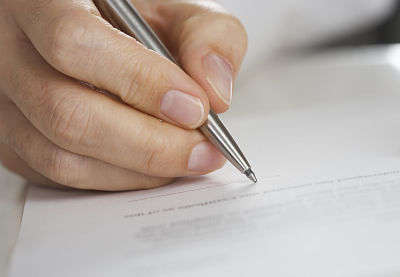 The chemistry exam paper became Abhimany Sadasivan's last medium to express the academic pressure he was undergoing. The CBSE student who hanged himself a couple of months back wrote his last words on February 25th, 2014. He wrote about the academic pressure forced on several students like him by the Central Board of Secondary Education (CBSE) system at the Indian High School Dubai.
The police recovered his body from the family apartment in Sharjah.
Abhimanyu expressed his love for his family in the note and, also, hoped that the extreme step taken by him would draw the CBSE's attention to the severe pressures placed on students.
"It was his farewell to us and told how he loved us," his mother Ambika Sadasivan said.
"He said the paper was only for us parents to see. I do feel really sad that he did not approach us or speak to us about what he went through. Ours was a happy home. He was a lovely boy. It was a very bad decision on his part but a mother cannot be angry with her son. The school has so far not given the family a copy of the note, but it would do so at a later date. We believe they will live up to the promise," she added.
"They told us that they could give a copy only to the police or the KHDA [Knowledge and Human Development Authority]. We wanted to know the reasons why he took this step. We hold nothing against the school for what happened," Mrs. Sadasivan said.
The Central Board of Secondary Education has drawn lots of criticism for its rigorous academic environment. Millions of students sit for the crucial exam every year and their scores determine what universities they will be able to attend.
"My son had written: 'The CBSE system is based on mugging [rote]. Education should be about understanding and applying your knowledge. My death should be a lesson and a reason for the system to change'," said Mrs. Sadasivan.
"My son had a pretty high IQ but he could never learn by mugging. He had to understand what he was studying. He liked reading and writing a lot. They are so young when they have to choose whether to opt for the commerce or science stream. They don't know what pressures they could face later," she added.
Abhimany's parents were called by the school authorities after he failed to turn up for the math examination. They were shown the note written by him. The authorities wanted to talk about the note written by him.
"This is not my chemistry paper but the last exam I am writing. I am so bored of my life. I don't want to live any more. When I am dead, I do not want my body to be taken to India," he wrote.
According to reports, the school where Abhimanyu studied had been sending repeated reminders to his parents to pay his fees for two months after he died. However, the school apologized for it citing it a computer error.
Indian CBSE Student Suicide in Dubai Sparks a Debate on Social Networking Sites
How does this post make you feel?