500 IIT Delhi and DU students campaigning for AAP and Kejriwal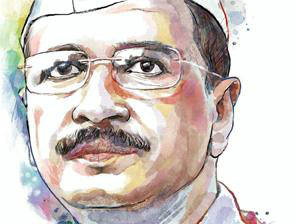 New Delhi: Arvind Kejriwal, an alumnus of IIT Kharagpur, and his Aam Aadmi Party (AAP) is garnering enormous support from IIT Delhi (IIT-D) students. About 500 students from IIT-D and even Delhi Uiversity (DU) are actively involved in its campaigning. They are promoting party by going door-to-door as well as online on social media and by creating websites.
AAP is mainly fighting against corruption. It has managed to win over young students by taking a stance against corruptions. These students are working round-the-clock to help the party win the upcoming Delhi Assembly elections.
Spreading political awareness, these student volunteers visit constituencies in groups, talk to different families, make a note of their problems and inform AAP candidates in the area so they can find solutions.
Inspired by Kejriwal, these IIT-D students have cut down on socializing and spend their pocket money on AAP campaigning. They head to campaign work right after they finish with their classes. AAP is also receiving funds from other IIT Delhi alumni who are working in various industries.
Many students who were earlier associated with student wings of the Congress or BJP are also rolling over to AAP.
If you want to join IITs too and be part of the social change, contact askIITians at info@askIITians.com.
How does this post make you feel?