Stop Day-Dreaming Like Lazy Chickens with These Top 7 Resolutions for IIT Aspirants to Make This New Year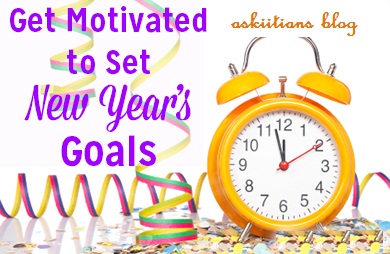 So, guys, what do you think is a New Year Resolution?
Well, to put it straight, on the ground of reality, it's nothing but a to-do list for the first week of January every year. And for some rare species like IIT aspirants, it's the most auspicious moment of the year to get too creative and make weird resolutions to crack IIT-JEE.
All right! Making out-of-the-box resolutions isn't what it takes to crack IIT-JEE in the first place. You need a strict application of your self-defined practice guidelines to have the ball rolling. Obviously, you can't expect to be healthier while still destroying your body with alcohol and drugs. You got to give up at least one thing—either alcohol and drugs or the idea of getting healthy.
So the idea is to stop being chickens.
What do you think chickens wonder about what New Year holds for them? Obviously, another 365 days!
That is what IIT aspirants do when they don't crack IIT-JEE—wait for another 365 days!
You can't taste success if you can't follow what it actually takes to crack IIT-JEE. To be successful in your endeavor, you must first resolve to not make any unrealistic resolution this New Year.
To help you, we've compiled a list of 7 important resolutions below that you should make to yourself to crack IIT-JEE this year.

1.   Work Hard in 12th Boards
Your marks in 12th boards are important to get you a seat in IIT. So prepare well in boards first.

2.   Getting Prepared for IIT-JEE
You should prepare yourself for IIT-JEE with class 12th textbooks. NCERT books are authored by experts and, hence, are your great bet to crack IIT-JEE.

3.   Overindulgence of References
Remember not all references are good for your preparation. You should stick to only those advised by experts. Too many references may complicate your approach to IIT-JEE.

4.   Master Your Basics
IIT-JEE tests your basics. So instead of honing your skills in bigger problems, you must first try to master your basics. This will take you a long way.

5.   Don't Forget to Revise
An ideal way to practice is by revising using previous year's papers of IIT-JEE. Solve these papers and refer to problems every time you've any doubt.

6.   Using Last Three Years Papers
Although revising by using previous year's papers is ideal, revising by last 3 year's papers for IIT-JEE can prove to be a real breakthrough.

7.   Value Your Time
Cracking IIT-JEE is all about time management. You got to solve all the questions on the paper within a limited time period. This is why you should always solve your questions keeping time constraints in your mind. You should practice to solve every question in less time.
This post was published by Aditya Singhal, co-founder of askIITians.
How does this post make you feel?