How to strike a balance between your love life and the JEE!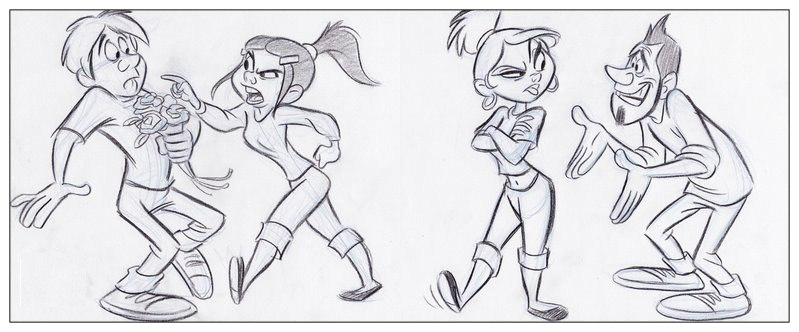 So, dude planning to take the JEE? The phone rings and you have goosebumps on your skin? Why? Just because your girlfriend is sure to scold you for ignoring her! What happened? Sounds similar or is it exactly what you are facing? Congratulations friend. You are suffering from "Mi-gf-graine", where "gf" is symbolic and silent. Relax. I will help you to sail through this situation smoothly.
Now, just assume yourself to be the Captain of the ship and JEE for sure is the Titanic. And where is your girlfriend? Fine, your girlfriend is the iceberg. So, my dear Captain, now it's time to know how to steer else you are sure to knock down either the iceberg or the Titanic or may be both! And in any of these situations, you are gone!
Having said all that, I will first tell you two realities of life:
Even if you have a very successful career, you cannot be happy if you have been unsuccessful in relationships.
Good if you have very good relationships, but sorry to say even then you cannot be happy if you have a depressing career.
Let us now scrutinize your situation. So you are a JEE aspirant and what's more, you even have a girlfriend! Dude, you have stepped in two different boats and so are sure to fall! No, though this is the usual reaction but then what are we here for? We will help you to sail through this situation easily!
First of all, accept the fact that both JEE and your girlfriend are equally important in your life. Don't dare to underrate any of the two. Once you apply this in your life, you have already won half of the race!
What next…. Here are some of the things you can try doing:
Learn to respect her: Do not yell at her for distracting you! Hey, don't be so self-centered. She did not land into your life directly! She is a part of your life because you chose her to be. So just give her some respect.
Strike a balance between both: Manage your time efficiently and give due importance to both. May be what you can do is chat with her while you work out your numerical and believe me you are sure to get the right answers without getting bored or exhausted. In case, both of you are aspiring engineers then nothing like that! Study together but do  not forget self-control.
Share your pressure: Friend, share your feelings with your girl. Girls are very good at understanding feelings and if you share the pressure of JEE with her, I can bet that you will not only feel somewhat relieved but she will also give you the required space!
Focus on JEE: Our advice does not give you the liberty to neglect JEE at all! Focus well on JEE and don't talk to her while studying the concepts or theorems. But, yes, you can and rather should chat with her once you are done with the understanding part.
These points if applied properly will surely help you to come out of this situation without getting pissed! If you are not able to manage both properly and succeed in cracking the JEE, your career no doubt is set! But, what about your love life? You will forget how you behaved with her, but she is sure not to forgive you for your wrong behavior.
Fine, let me explain this in detail. In situations when you are broken, your JEE score card won't be helpful. But, at this time, your relatives and the girl would make you feel better. Similarly, God forbid if you fail in your JEE your life won't be that beautiful!
Don't listen to people who claim that just studies would add beauty in your life and love etc. are useless things! Fall in love with your girl as well as the JEE! Both are indispensible. Your Titanic will for sure emerge successful!
Set an example for the lovers who sacrifice either their love life for JEE or JEE for their love life!
You are sure to emerge as a winner!
Follow us on  social media platforms, and subscribe to AskIITians newsletters  if you appreciate our efforts.
This post was published by Aditya Singhal, co-founder of askIITians.
How does this post make you feel?