Now Smart Canes for the Visually Challenged—an IIT-Delhi Initiative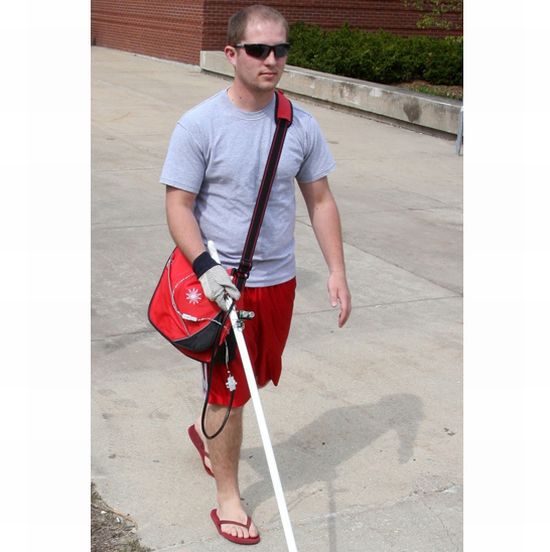 Marking a history once again is IIT-Delhi, which in association with Chennai-based Phoenix Medical Systems, is all geared up to introduce Smart Cane for the visually challenged in a few months.
The innovation of Smart Cane comes in the wake of a huge smart-device flood ripping through markets.
Priced at Rs. 2000, Smart Cane is navigation and mobility aid especially designed for the visually challenged.
"The smart cane product, conceptualized by IIT-Delhi and being produced by Phoenix, is set to be launched in the market within a month," Ted Bianco, Director of Technology Transfer, Wellcome Trust, told Business Line on the sidelines of a medical summit here.
Smart Cane can easily detect any obstacle up to 3 kilometers away with its ultrasonic sensors. It conveys the range of obstacle using vibrating signals. A user-detachable unit as it is, it is powered by a rechargeable battery.
This revolutionary product is expected to marketed and developed by Wellcome Trust. It is recognized for its financial support to translational research for affordable healthcare in India.
"Our design emphasis has been on affordability. We have carried out extensive user trials across multiple locations," Shirshendu Mukherjee, Sr Advisor, India Initiative, Wellcome Trust, said.Most smart canes available in India are imported from other countries. They cost about Rs. 20,000 each.
In another such smart-device revolution is hand-held ophthalmoscope that can detect retinopathy. A Bangalore-based product design and development firm, Remidio, is developing this product. This product is being developed by Remidio under the Wellcome Trust transfer of technology of program.
"This product will cost less than half of the ophthalmoscopes available in the market, which are also centralised in their availability. Our product is a battery operated one with reflex free retinal imaging. We are also making a mobile platform for the product so that it can transfer the images to doctors located far away for providing the report," Mukherjee said.
This post was published by Rakesh Singh, The product head at askIITians and an IIT- Delhi and IIM-Kozhikode alumni.
How does this post make you feel?